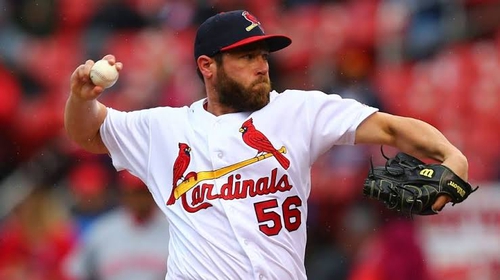 Greg Holland which was processed by DFA due to poor performance, was finally released by the St. Louis Cardinals.
The St. Louis Cardinals releases Holland on Wednesday . This is the result that was expected after DFA's processing on March 28.
Now, Holland is eligible for free agency. However, it is uncertain whether Holland, after suffering a major slump, will be able to gain attention from other teams in the FA market.
Holland signed a $ 14 million contract with St. Louis ahead of this season, but the record was the worst.
He pitched 25 innings in 32 games before the release of the game, posting two losses, two holds, three blondes, and an ERA of 7.92 without winning.
He signed in as a closer, but he didn't get a single save. He performed worse than his rookie season of the 2010 season.
Earlier, Holland was the closing pitcher for the Kansas City Royals in 2013 and 2014. He was a key member of the Kansas City bullpen.
However, he started to lose his skills in the 2015 season and played for the Colorado Rockies last year after skipping the 2016 season to injury.
Last year, he recorded 41 saves and an ERA of 3.61 for Colorado. Although he had many saves, he was criticized for being nervous.
His best performance in 2013 was in 68 games with a record of 2-1 with 47 saves and a 1.21 ERA.