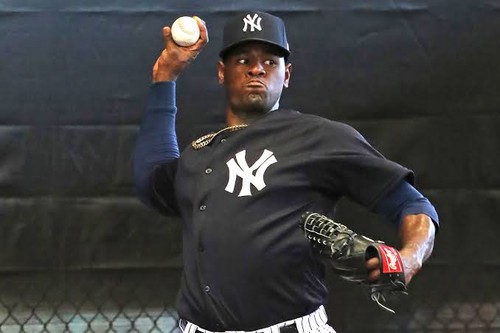 The New York Yankees and Luis Severino agreed on an extension contract after avoiding arbitration.
The Yankees and Severino agreed on a multi-year contract, which was the day that the results of the arbitration application were announced. It has been known for a four-year, $ 40 million contract with a five-year club option.
For the first season of the contract, there is a bonus of $ 2 million for an annual salary of $ 4 million. The amount will rise from 2020, a two-year contract. $ 20 million in 2020, $ 10.2 million in 2021, and $ 11 million in 2022. In 2023, the club will be able to exercise a $ 15 million option, and if not, a $ 2.75 million buyout must be paid. The amount of coverage can rise to $ 52.5 million in five years. The deal is similar to Aaron Nola (Philadelphia Phillies), who has a $ 45 million four-year, fifth-season option.
Having qualified for the first annual arbitration this year, Severino wanted $ 5.25 million, while the Yankees offered $ 4.4 million. In the end, this year's salary was less than the club's guarantee, but the bonus was agreed so that it could get more than the offer of Severino. It was a condition to create Severino's motivation by insuring the risk of injury. Through the multi-year contract, the arbitration process was avoided. In addition, the Yankees can use Severino for up to two years after the Free Agent (FA).
Severino, who made his debut in 2015, had the best season of his career with a 3.14 220 strikeout WHIP (allowed in innings) of 1.14 with 32 games and 191 1-3 innings. He is also the next generation ace in the 2017 season, ranking third in the American League Cy Young Award.