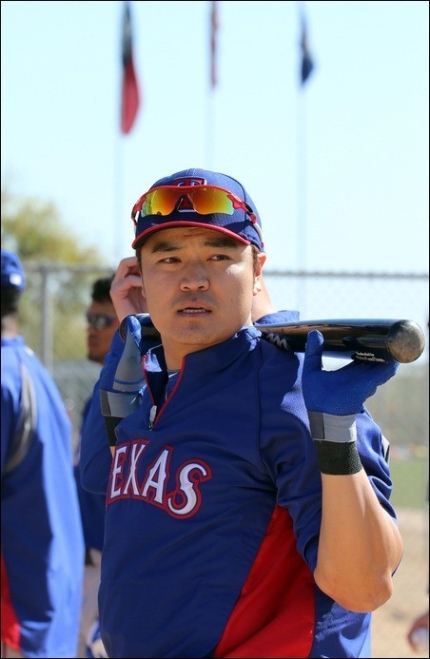 Korean Major Leaguers who play in the U.S. wear uniforms with Korean names on them and participate in Major League Baseball matches.
MLB released a nickname for players to attach to their backs instead of their surnames during the 2017 Major League Players Week, which will take place on the 25th and 26th.
In the Major Leagues, players have to wear special uniforms to the Players Weekend for the second year in a row.
Major leaguers Choo Shin-soo (Texas)and Oh Seung-hwan (Colorado) decided to introduce their names in Korean without any special names.
Choo Shin-soo, who was selected as the All-Star for the first time since his debut this season, last year gave him the nickname 'Bag 1' (tokki1). He was nicknamed "Tokki 2" by Joey Botto (Cincinnati Reds), a former teammate and best friend.
Oh also used his Korean name as a nickname when he played for the St. Louis Cardinals last year.
Choi Ji-man (Tampa Bay) is nicknamed "Gee."
Los Angeles Dodgers pitcher Ryu Hyun-jin, who has been called "The Host," uses the nickname "Monster" for the second year in a row.
Eric Thames (Milwaukee Brewers), who played in the KBO league, introduced a new nickname, "Mr. T. He played in a uniform nicknamed "SANG NAMJA," which was acquired in Korea last year.
Otani Shohei (LA Angels) has chosen "Showtime" (SHOWTIME), which he came up with in his name.
Japanese pitcher Masahiro Tanaka (New York Yankees) is nicknamed "TANA TIME" similarly.
Meanwhile, uniforms worn by players will be auctioned and all proceeds will be donated to youth baseball development funds.