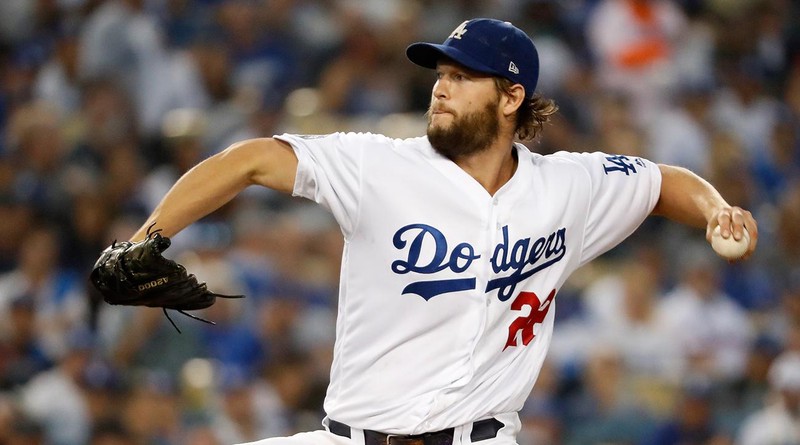 Ace Clayton Kershaw and the Los Angeles Dodgers pitched eighth in the major league starters' duo rankings.
The Dodgers' first and second starters were Clayton Kershaw and Walker Buehler, both of whom were ranked 8th overall in the league.
Kershaw's record has fallen as he has suffered a chronic back injury, but pitcher Kershaw, who has received three seasons, is still effective and will be with the Dodgers until 2021.
Especially, the average fasting speed dropped to 90.9 miles (about 146 km), and the frequency of inducing a bad swing also dropped sharply.
Postseason Kershaw was 2-0 with a 4.50 ERA and was not able to wash the stigma of 'new breasts'. In the World Series, Kershaw went ahead in the first and second rounds but lost all. Kershaw, who earned an FA status after the season, chose to re-sign with the Dodgers rather than go to market. Kershaw contracted the Dodgers with a total of $ 93 million over three years until 2021.
As noted, Kershaw suffered an injury last year. He was 9-5 with an average ERA of 2.73. Kershaw's record, which had won two consecutive years for the eighth consecutive year with his 13th win in 2010, has been discontinued, and his ERA is also the worst ever since it hit 2.91 in 2010.
However, these grades are among the best in the league as a whole. If you lose only the injury time, you can regain the reputation of the league-best pitcher.
He was 8-5 with an ERA of 2.62 last season. Richards was the only pitcher to score more than 10 wins in the Dodgers last year, while Clayton Kershaw and Walker Buehler were punched out of a 3.66 ERA.
Kershaw hopes to return to the top level again in 2019. He has restored his health through a full break in the off season, hoping to prevent injuries and regain his former grip.

---
These are MLB's 10 best starting pitcher duos

Chris Sale and David Price, Red Sox
Corey Kluber and Carlos Carrasco, Indians
Max Scherzer and Patrick Corbin, Nationals
Justin Verlander and Gerrit Cole, Astros
Luis Severino and James Paxton, Yankees
Jacob deGrom and Noah Syndergaard, Mets
Blake Snell and Charlie Morton, Rays
Clayton Kershaw and Walker Buehler, Dodgers
German Marquez and Jon Gray, Rockies
Zack Greinke and Robbie Ray, D-backs