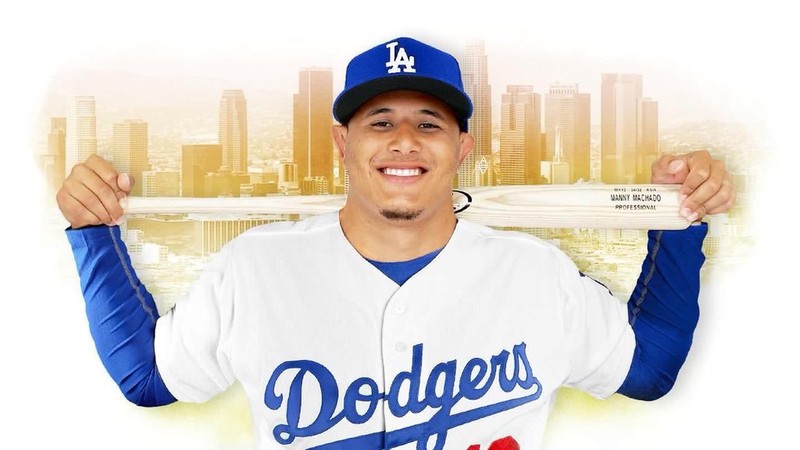 Machado who has been in the Los Angeles Dodgers uniform this year through trade, earned an FA status after the season. Bryce Harper is considered the biggest FA opponent. Although many teams want to buy Machado, there is not yet a team that is boldly pushing the big deal.
Machado is interested in shortstop teams because he has been a shortstop after transferring to the Dodgers this season. However, the official website of the major league in March, "six things you need to know about the defense of the carriage," an article that argued that Machado should run in third position.
Most importantly, the fact that Machado is stronger at third base than shortstop. According to the article, Machado was more likely to score a defensive save if he played third baseman. Machado has won the Gold Glove in the full season with Baltimore's third base in 2013. At that time, DRS was +35, the highest since 2003.
However, Machado moved to the Dodgers and started shortstop in 49 of 65 starts. Postseason 16 games were likewise shortstop. The DRS of the game he played in the Dodgers uniform was +5.
The reason for him to be third base comes from his pitching speed. This article describes the arm of the cartoons as 'Cannon'. Machado had the fastest average speed of shortstop this season. His throwing speed was 88.3 miles per hour (about 142 km per hour).
As a shortstop, catching his ankle is 'speed'. Machado has also been criticized for not showing hustle in the postseason. His top speed was less than 26.3 feet per second (about 8 meters) in major leagues and 49 out of 52 shortstop players. He is a shortstop who needs to reach a wide range of defense with a quick move.
Machado is a young player only 26 years old this year. It is also young to give him the greatest advantage in FA negotiations. It is because he is young that many see his shortstop business as positive. Is it possible that Machado will continue to appeal as a shortstop?