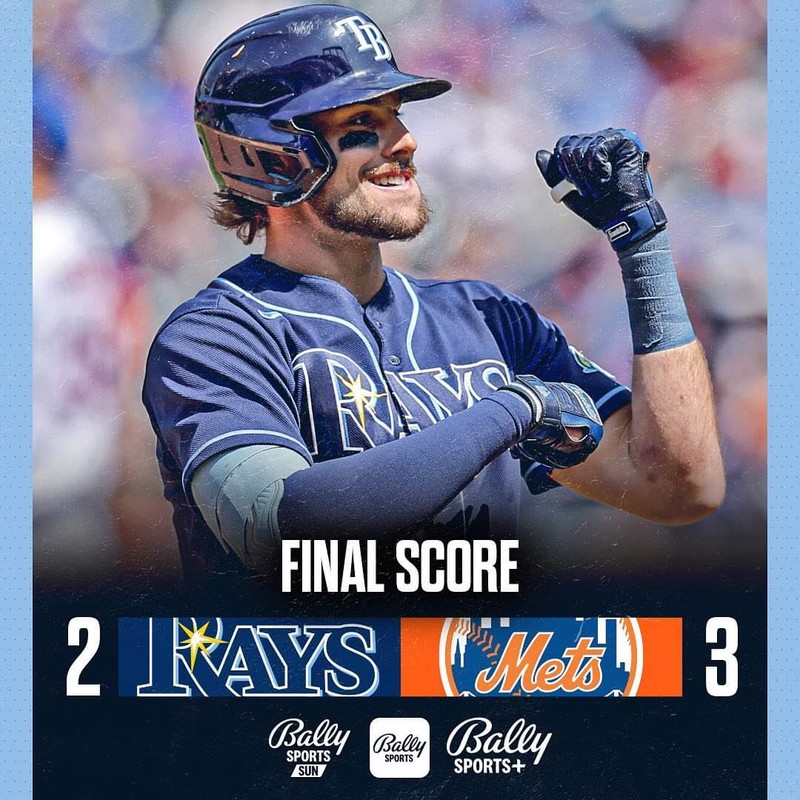 It's a long season filled with ups and downs. Now they need to go no worse than 6-4 on this upcoming 10 game home stand.
If RAYS continue to lose more games then wins we will go downhill they gotta play like is a do or die game each game bring the heat we went 7 to 13 lost like it was nothing within these last few past games
New drinking game for a Ray's game. Everytime Brian Anderson says his cutter is actually a hard slider, you take a drink.
Called strike on a ball 4 with men on first and third. Next pitch resulted in an inning and rally killing double play. Doesn't take much to affect the outcome.