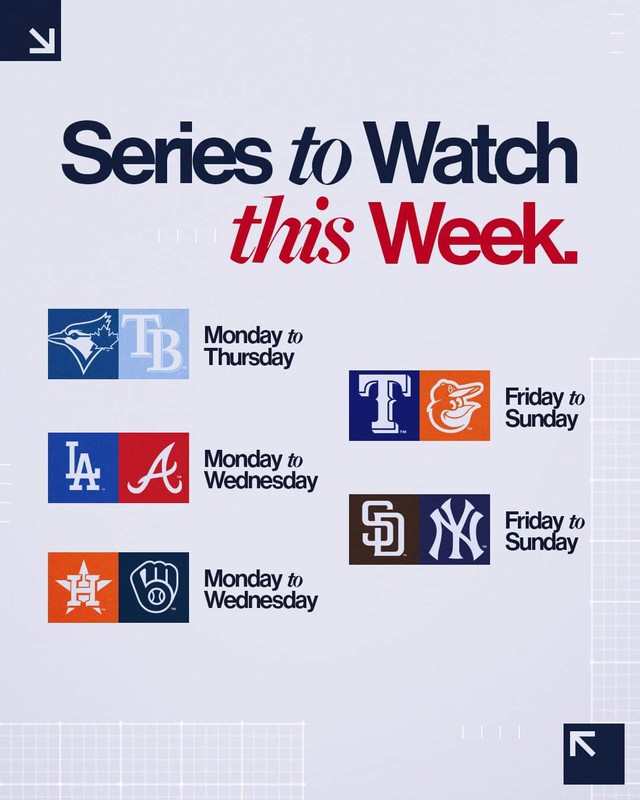 Say OK you got to recognize the Texas Rangers or one of the 10 hot teams in the MLB.
I know I'm definitely tuning into the Blue Jays @ Rays ⚾
I really wish I could watch this game tonight. But, got rid of cable and all due to can't afford it. This should really be a great game. Good Luck Atlanta! Miss you Freddie. Being seniors on a fixed income is no fun. My husband is blind, i got him siriusxm so he can listen to all the sports he wants. I tried listening to it but it isn't like being able to watch our guys live.