It's no secret that the Braves have a gaping whole at the Third Base as we move into the new calendar year. But the question is, where do they go from here?
-
Atlanta lost Josh Donaldson to free agency at the seasons end when he declined the Braves qualifying offer. With the season Donaldson put up and the money that Anthony Rendon received (7 years for $245 million) from the Angels, Donaldson is likely looking at a decent payday, even though he's on the wrong side of 30 and sitting at 34 years old. So where does Atlanta go from here, there's a few options and rumors that we will talk about.
-
Option 1 - Resign Josh Donaldson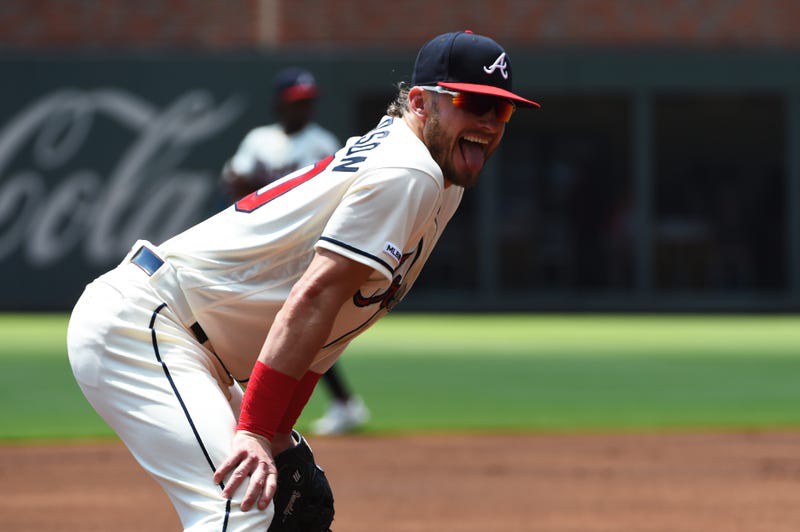 Let's face it, I see the Braves resigning Josh Donaldson as the least likely of all the secnerios I'm going to talk about, but still possible. Donaldson is looking for something in the neighborhood of 4 years for $90 million and rumors have it that the Nationals will be willing to offer that. The Braves are probably somewhere around 3 years $75 million and I just don't see Donaldson taking that. The Braves likely aren't going to get in a bidding war over Donaldson, so I just don't see him going back to Atlanta.
-
Option 2 - Nolan Arenado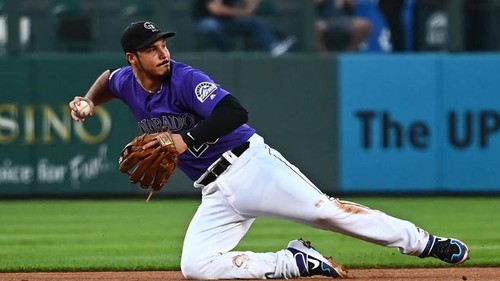 Atlanta has been rumored to be in talks with the Rockies on third baseman Nolan Arenado. This trade would be huge for Atlanta as they get a key piece at third in Arenado. However, there's a big problem with this. Arenado is still owed a lot of money, 7 years and $234 million to be exact. Now it is rumored that the Rockies would send some money back in this trade, but those numbers will still push the Braves well over their comfort level. Just to put this into perspective, Anthony Rendon just signed a new deal that is almost identical to what's left of Arenado's contract and Atlanta was never in the Rendon sweepstakes, so this deal likely won't happen.
-
Option 3 - Kris Bryant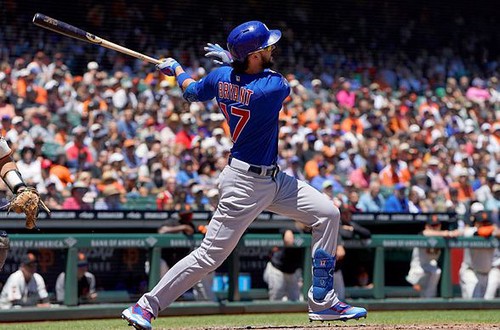 Atlanta trading for Kris Bryant is what I see as the scenario that makes the most sense and also my favorite of all these options (Disclaimer, I am a Braves fan). Trading for Kris Bryant will come with a hefty price tag, but let's face is, not only is he worth it but Atlanta has the prospects to pull it off. Kris Bryant is a plug and play type of guy that will fit in well with this Braves "win now" team. Not to mention Kris has practically made it known he's not happy in Chicago after the way they handled his service time in the beginning of the 2015 season. It's rumored that the Cubs will be asking for 3 of 4 players mentioned in the Braves farm system. The players mentioned are RHP Ian Anderson, OF/3B Austin Riley, OF Drew Waters and RHP Kyle Wright. If a trade like this were to hold true. I'd keep Ian Anderson and ship the other three out. I love Austin Riley, but let's face it, I'd let him go for Kris Bryant.
-
Option 3 - Give Austin Riley a shot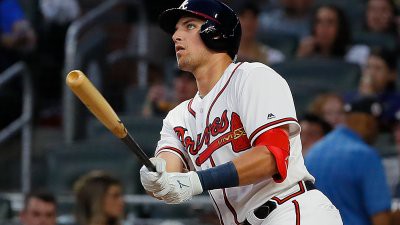 Austin Riley was called up to the big leagues in May of 2019 and went on an absolute tear, for 2 months then fell off the face of the Earth. It didn't take the league long to figure out Riley and where his holes were at and they attacked those holes. Riley is still young though, he's only 22 so as much as he has huge potential he still has work to do to prove himself as an every day big leaguer. If he's still on the roster come opening day, he could be given a shot to man the hot corner, but on a short leash. I personally see Riley starting the season in Triple A if he's still in the organization at that time.
-
Option 4 - Jung Ho Kang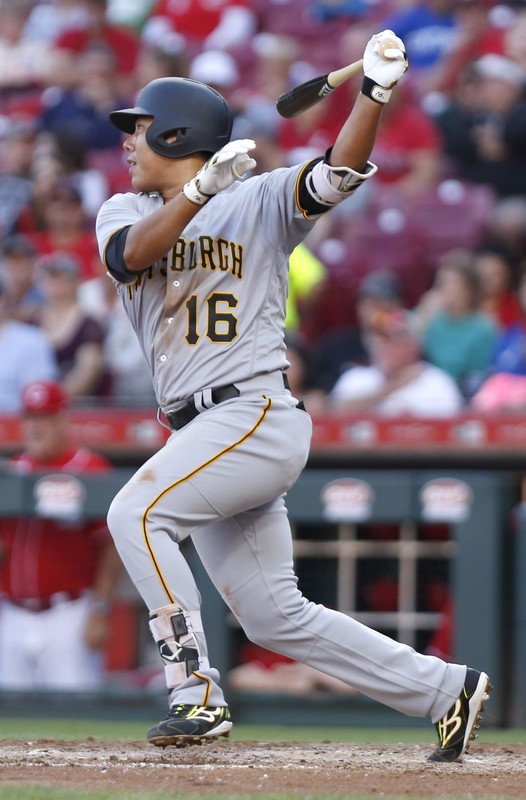 Jung Ho Kang would be a very cheap stop gap for Atlanta If all the other options fall through, and I wouldn't be mad about this deal at all. Kang will come very cheap and is the perfect low risk high reward kind of signing. Long story short, Kang had DUI problems that prevented him from getting a work visa to get back to the states to play a few years back. 2019 was his first year back and he had a terrible year. Hitting just .169 and was eventually released by the Pirates. So last season was a bad year for Kang but if he can find him self back into his 2015 and 2016 ways, which I think he can, this would be a huge win for Atlanta and at a very cheap price.
-
With all this said, me personally, I say go get Kris Bryant right now and put the stamp on this roster.