Youtube channels - Premium Videos - Youtube TV - Best of 2019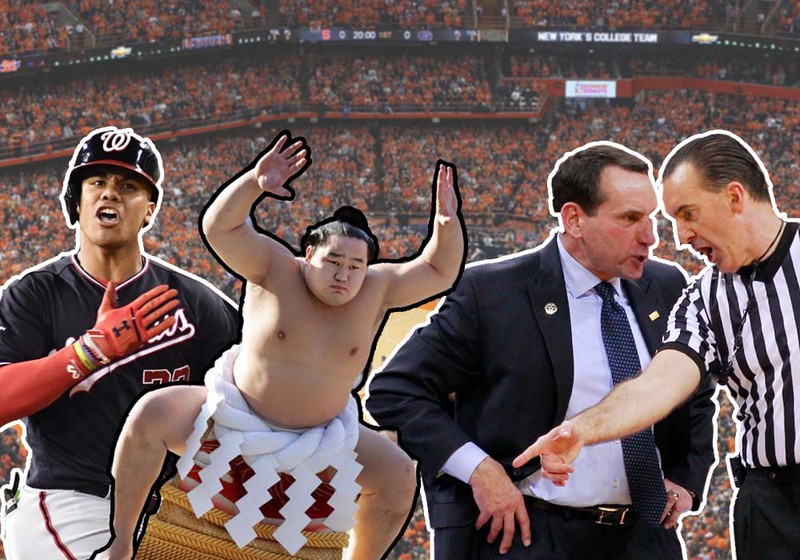 Hey Scorum crew, I'm finally back from my holiday hiatus. Once again this year, I was doing some traveling and spending time with family and friends. The holidays went well, and I'm happy to be back here again here in the new year.
Since the 2020 season is still getting kicked off, I thought now is a great time to share with you some entertainment to keep you busy through 2020. I've put together my curated list of Youtube sports channels that you probably aren't watching but should be.
I didn't haphazardly throw together a list of the biggest channels. Instead I have a list of criteria that must be met for me to share them with you guys.
And it goes like this.
Criteria for Choosing
I'd fathom that many of us watch a lot of the same sports youtube channels. It would be a waste of time to post channels everyone already knows about. Rather, I've put together a list of channels you probably haven't heard of yet.
Also, don't worry, I've only selected channels with videos that everyone can watch. No region lock.
Channels Must Be:
High Quality Content
Region Lock Free
No Replay/Highlights/Compilations
Active/Regularly Publishes
Lesser Known (fewer than 500K Subs)
#1 JomBoy Media (Baseball Breakdowns)
I'm going to start with the biggest channel on this list: JomBoy Media. He's closing in on 500K subscribers but not there yet, and he is still rather unknown outside the internet baseball world.
JomBoy posts baseball breakdowns, where he will slow down footage, analyze it, read lips, etc. He's witty, funny, extremely knowledgeable, and all around a very entertaining guy.
He broke into the mainstream sports world this year with his coverage of the Astros cheating scheme. It was his detailed breakdown that helped push the story to go viral. Once that happened, it spread like wild fire across the sports media world, getting JomBoy loads of recognition.
My Favorite JomBoy Videos

#2 Coach Daniel (Basketball Tactics)
Basketball fans will really appreciate Coach Daniel's content. A former player, coach, and tactical wizard, Coach Daniel uploads regular content discussing the tactical and strategic side of basketball.
He provides analyzes of NBA teams' playbooks and explains how they operate. He covers specific players, such as Luka Doncic, and examines what makes them so special.
All in all, Coach Daniel uploads content that any basketball fan will enjoy. He is super informative, and no matter how much you already know about the sport, you'll learn something new. I promise.
My Favorite Coach Daniel Video
#3 Zack Hample (Baseball Stadium Fun)
Zack Hample is actually quite famous in the world of baseball. He holds the World Record for the most baseballs caught at MLB games, tallying over 10,000. He also holds records for top high scores playing old retro video games, but that's besides the point.
Zack Hample calls himself a "ball hawk" and has written 3 books on the subject of snagging baseballs at MLB games. For any Europeans reading this, during baseball games, fans are able to keep any baseballs hit or thrown into the crowd.
Zack Hample has turned this pastime into an art form, coming up with numerous ways to increase his chances of getting baseballs at games. He also does stadium tours of all the MLB parks, even posting some stadium food reviews. Fun entertaining content for anyone into baseball.
My Favorite Zack Hample Videos
#4 VIP Sports Las Vegas (Sports Handicapper)
Steve Stevens. This guy is an entertaining character. One of—if not the biggest—name is Las Vegas sports betting. And since Las Vegas tops the charts when it comes to sports betting, it's safe to say that Steve Stevens has made a name for himself in the biggest sports betting city in the world.
A Las Vegas native, Steve was featured in a CNBC television show called "Money Talks." The show followed Steve around Las Vegas as he met with clients, made enormous sports bets, and ran his sports tipping business. The show even dove into Steve personal life with is wife and new child.
You can watch the entire show on his channel, but more relevant now, is his weekly show where he covers big news in sports betting and gives out free advice and tips. Don't be put off by his loud and over-the-top personality, it's just part of the showmanship, but he speaks a lot of truth. Fans of sports betting, don't sleep on Steve Stevens.
My Favorite VIP Sports Las Vegas Videos
#5 Ninh Ly (Sports Rules & History)
I've probably learned more from Ninh Ly than I have any other sports related channel. Ninh produces excellent informative videos on a regular basis, explain the rules of almost ever spots you can think of, as well as covering some historical moments in sports history.
Are you a baseball fan who has always wanted to learn about cricket? Or a cricket fan who's always wondered about baseball. Want to know the rules of the Scottish Highland Games or Sumo Wrestling. This channel has you covered.
He's branched out and now covers events like what really happened at the Hillsborough Disaster or why the word "football" means so many different things to so many different people. This channel is an absolute treasure trove of educational and entertaining videos. Well worth anyone's time.
My Favorite Ninh Ly Videos
That's All for Now
And there we have it, my top 5 picks for sports Youtube channels you should be watching in 2020. Defiantly give some of these a watch.
Be sure to share your favorites with me down in the comments. I'm always looking form something new.
---
This post was shared on LinkedIn & Twitter in conjunction with @promo.scr.

______________________________________________________________________________________