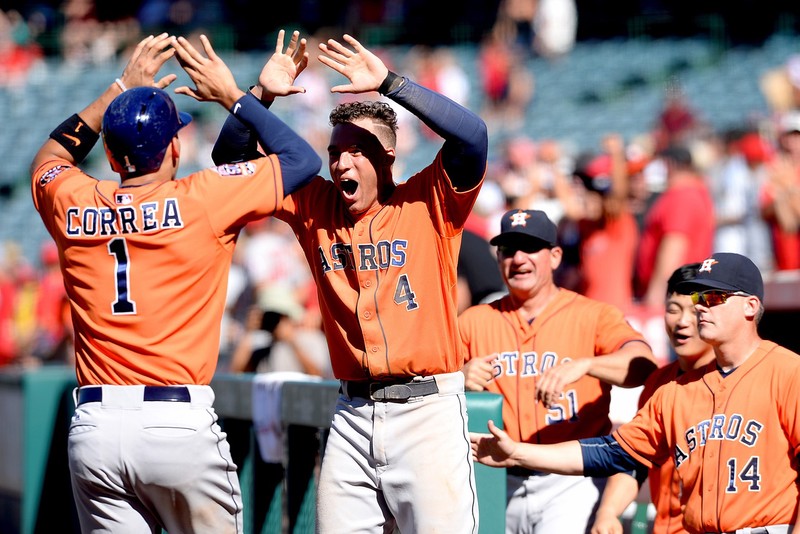 As most of you know, the American League West is one of the most anticipated divisions of the baseball league as the return of the shortened MLB Series is down the road. Because let's be real, it's the best division among the trinity. From club strength to baseball drama, the AL West has everything we need to have a good watch and an even better wager.
So for the sake of tradition, let's do a little rundown of the odds to win AL West, courtesy of the 2020 MLB Futures by Nitrogen Sports Blog.
The Favorites
Houston Astros
The Astros won the last three seasons, which is a good enough reason to put them at the top. But let's talk about the elephant in the room. The sign-stealing scandal. The Houston Astros faced a lot of controversy after claims of stealing signs from opponents two to three seasons ago. And as if a cheating scandal isn't bad enough for their rep, the Astros have once again fanned the flames for issuing an apology that the fans were not happy about.
So why put them among the favorites, you ask? Simple. We can't deny the fact that the team still has its All-Star arsenal still in the best shape to win another title. We'll be seeing the same power duo greatness from Justin Verlander and Zack Greinke, along with heavy hitters Josh James, Lance McCullers Jr., and Jose Urquidy. Even in boiling waters, the Astros still got the best odds to win AL West so far.
Oakland Athletics
If it's not the Astros this year, then it's the Athletics, for sure. The 2020 MLB Futures say that they're the closest team to having shot at dethroning Houston, and rightfully so. They finished second last season, and while the Astros' win came to nobody's surprise, the Athletics' 97-win didn't come right under the nose either.
Matt Chapman has proven time and again that he can hold up the A's offense pretty well, and Khris Davis looks ready to redeem himself from a lackluster performance last season.
The Dark Horse
Texas Rangers
After failing to sign Anthony Rendon who had the potential to push the Lone Star State to the upper echelon, everybody thought the Texas Rangers would lose hope of improving their game this season. But if we're looking at the figures, the Rangers won 78 games in 2017, 67 games in 2018 and 78 last season. Thanks to a constantly improving pitching rotation, the Rangers may have found its momentum and have the odds to win AL West as the competition's dark horse.