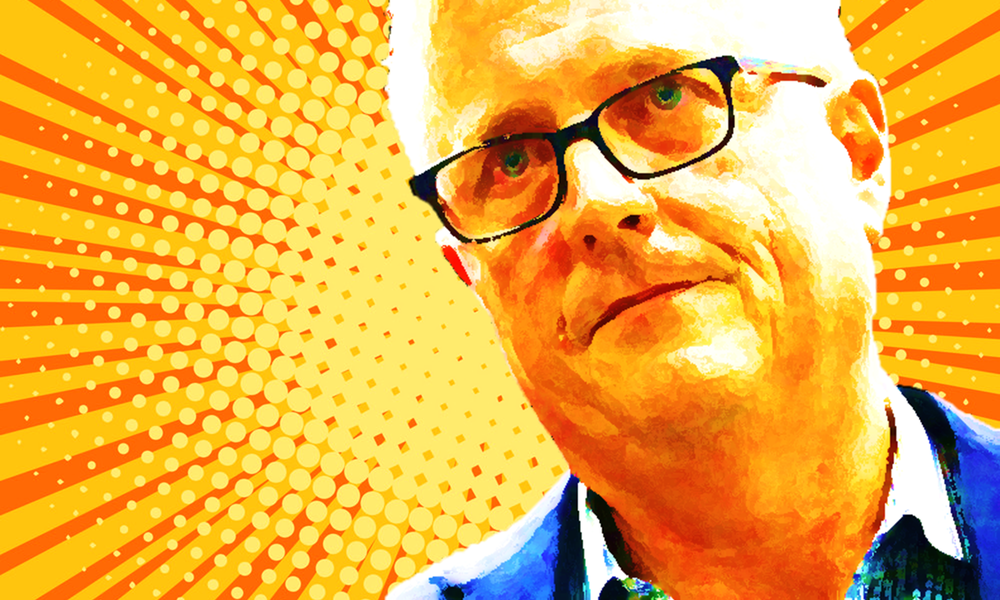 "Here's a ground ball, right side could do it — the Houston Astros are world champions for the first time in franchise history."
Up to this time, I cannot still forget the moment FOX Sports announcer Joe Buck uttered those words on national television when Jose Altuve fielded Corey Seager's infield hit to first baseman Yuli Gurriel. The Astros bagged its first ever Fall Classic trophy after defeating the Los Angeles Dodgers, 5–1, at the Game 7 of the 2017 World Series at Dodger Stadium.
The feeling of winning it all for the first time ever in history was certainly fulfilling and satisfying. Not only that Houston's win says a lot about how this franchise turned it around after a lot of years tanking, scouting, and rounding up draft picks for prospects, but their victory was also a gift perfectly made from Heaven after the devastating Hurricane Harvey that stormed the whole city during that year.
I have been watching Major League Baseball (MLB) for quite a long time already but the Astros' win most certainly triggered my inner baseball fanatic to closely follow the sport. Yet, I didn't know that in just less than three years, the reverence and admiration that I have for the Astros, its players, and the entire franchise would be completely overwhelmed by disappointment to the point that I can almost loathe them for their recent wrongdoings.
At around 3:00 am on Tuesday, Manila time, MLB Commissioner Rob Manfred released a detailed 9-page letter of the results of the league's investigations involving the Astros' alleged cheating scandal in their title-winning season two years ago. The report aggressively dropped names of notable personnel during the team's championship run including manager AJ Hinch, general manager Jeff Luhnow, former Houston bench coach and ex-Red Sox manager Alex Cora, and New York Mets' newly-named manager Carlos Beltran.
The report, which by the way was praised by a lot of baseball experts for being merciless and super exhaustive, revealed that the Astros, in fact, cheated its way to the postseason in 2017 by setting up surveillance cameras at the center field of Minute Maid Park. These cameras were purportedly used to steal signs from the opposing catcher's hands and would then be transferred into another device in the Astros' dugout. From there, players would bang trash cans in order to relay the signs to the batter so that he could determine the kind of pitch that is coming through his way.
Houston's revolutionary style of cheating was equally infuriating and substandard. The fact that cheating in baseball is an age-old tactic and an implicitly tolerated act is disgusting, but to take it into another step higher was for sure innovative. Using technology in sports for these kinds of lowly activities just to win is already widely prevalent. In tennis and football, for instance, game-fixing had already been an international issue for several years now. But the act that the Astros just did was completely new to baseball's cheating history. They were the first to do it and fittingly the first to be found out committing this act as well.
The MLB, in its 117 years of institution, has never had experienced this form of double-dealing — obviously not that we know anything about it until now. Some even believe that there are teams other than the Astros who do it. While this marks the sport's progressive adoption of technology to advance the sport, the recent issue following this unacceptable event clearly reflects the larger problem that is still dominating baseball. I completely do not know anything about how other baseball leagues in other countries, like Japan and in Latin America, are being played but the fact that MLB is one of the bigger sports leagues in terms of exposure and revenue clearly justifies why this incident is relevant to a higher degree.
To be fair, Manfred's report was worthy to be praised. The Commissioner clearly sent a message to the league that they will not be soft in punishing those who are accountable regardless of how big or small the team is — and, in this case, the Astros certainly felt that. Manfred, who assumed his post following the retirement of Bud Selig in 2015 after the latter's 23 years in service, did not hesitate to call out the Astros and say that they have, in simpler terms, a toxic culture right there.
So where will Houston go from here?
From being one of the most beloved franchises in all of baseball, the Astros has turned into one of the most hated organizations. Both Hinch and Luhnow, who helped transform the team from multiple 100-loss seasons in 2011–2013 into recording multiple 100-win seasons in 2017–2019 by drafting home-grown talents such as, most notably, Altuve, George Springer, and the brilliant shortstop Carlos Correa, are facing 1-year suspensions from the MLB. Shortly after Manfred released his announcement, owner Jim Crane fired them. In less than three months, Houston have lost the two key pieces in their organization and was awfully beaten by their rival New York Yankees to sign their All-Star starting pitcher Gerrit Cole.
Surely, the Houston fanbase is disappointed. The Yankees' and Dodgers' fanbase are more disappointed. But, what else can we do about this? Certainly nothing. As Crane said, the team will now head onto the Spring Training on Feb. 15 with heads held up high, knowing they can replace Hinch with another good (hopefully!) manager as the interesting pool of candidates comes out. But, as an Astros fan — at least I am for now — I cannot still figure out the reason why the Astros cheated. Yes, they cheated.
—
We are changing sports one win at a time. What was your reaction from the Astros' cheating scandal? Comment down below and make sure to follow us on all of our social media channels in Facebook and Twitter! #WeAreWinners