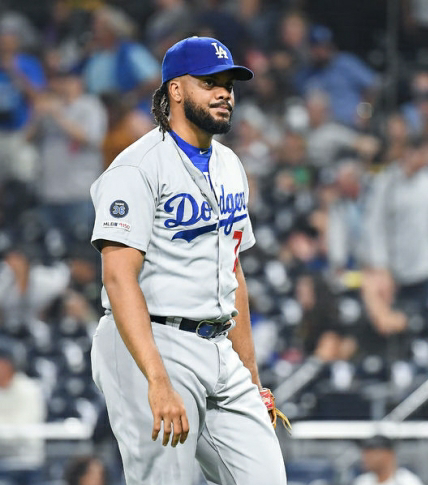 On the 21st, the US Bleachport published an article predicting the next destination of the top rankers who still remain in the major league FA market. Anthony Rizzo, Clayton Kershaw, Carlos rodon, and Freddie Freeman, including Jansen, were on the list, and it was analyzed that the Toronto Blue Jays would be suitable for Jansen's new nest. This season, Toronto's closer was Jordan Romano. Overcoming a spinal injury in his right arm at the beginning of the season, he secured the backdoor with a 2.14 ERA with 7 wins, 1 loss, 23 saves and 5 holds in 62 games. However, he recently underwent meniscus surgery on his left knee, making it unclear whether he will be normal again next season.Toronto already reinforced the bullpen with the signing of Garcia at the end of last month, but there is no end to a definitive blockade of the American League East's strike line.

Toronto,where Romano is recovering from surgery, still need a bullpen to take charge of the second half to sign Garcia,There's probably nothing better than signing Jansen. Although Jansen is already thirty-four years old, he still dominates the league with a legendary cutter.He left an ERA of 0.44 in his last 21 games this year and pitched scoreless in eight playoff games.
Jansen, who debuted in the big league with the Los Angeles Dodgers in 2010, is a top-class closer with a 2.37 ERA with 37 wins, 26 losses and 350 saves in 701 games.In December 2016, he became a free agent again when sign his 5-year, $80 million contract with the Dodgers expired.
However, the prospect of renewing his contract with the Dodgers is pessimistic despite his performances of 69 games, 4 wins, 4 losses, 38 saves and a 2.22 ERA this season. It is known that the conditions between the player and the club do not match recently, and negotiations have been difficult. And naturally, they remained in the market even after the workplace was closed.
If Jansen heads to Toronto, he will be reunited with Ryu Hyun-jin, who ate one pot meal during the Dodgers.The pitcher who protected Ryu Hyun-jin's victory from 2013 to 2019 was Jansen.However, it is unclear whether Toronto will actively pursue the signing of Jansen.Toronto may no longer seek additional signings in this market. It's because they already have the offensive power and starting depth that can dominate the American League.