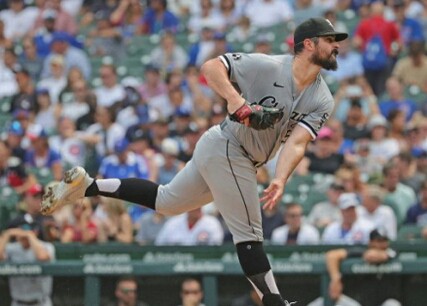 The Chicago White Sox have placed left-handed starter Carlos rodon,on the disabled list.
The White Sox announced this player transfer on the 12th.The reason for the listing was a symptom of left shoulder fatigue. Right-handed Matt Foster was called up from Triple-A Charlotte.
Rodon was scheduled to appear in the Field of Dreams match with the New York Yankees to be held in Dyersville, Iowa on the 13th. Lance Lynn replaces him as the starting pitcher.
Rodon has played 109 2/3 innings in 19 games this season and is 9-5 with a 2.38 ERA.On April 15, he achieved a no-hitter in a home game against the Cleveland Indians,and was selected to his first All-Star Game in July.
He has been on the disabled list for the first time this season,after only 11 appearances in the past two years with elbow and shoulder injuries.
Meanwhile, the White Sox announced that catcher Yasmani Grandal,who was out due to a tendon rupture in his left knee,will play a rehabilitation game at Double-A Birmingham.