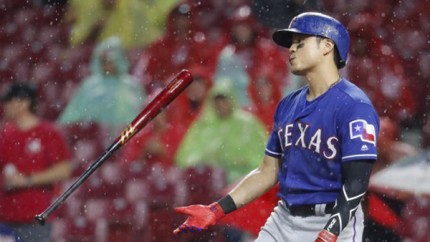 Choo shin-so, who started as the designated hitter in the away game against Toronto, earned one walk in the second and sixth innings, but went 3-for-3 with no hits and two strikeouts in the remaining three at-bats.
Choo's batting average for the season fell to 26.7, and Texas won the game seven to three, ending its third straight game against Toronto with one win and two losses.
Choo, who was selected as an All-Star in the first half of last season but fell into a slump in the second half, is batting just 302 after spending the first half with a 308 batting average this year.
Tampa Bay's Choi Ji-man, who went 3-for-5 with a home run, was replaced after going 3-for-4 against San Diego.
Tampa Bay, second in the American League East, lost 2-7 to end its five-game winning streak.