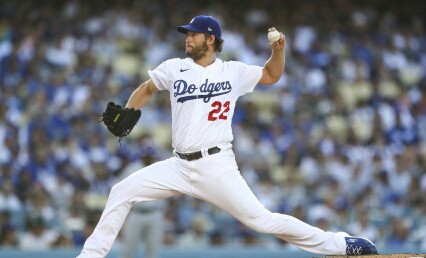 Los Angeles Dodgers starting pitcher Clayton Kershaw was placed on the injured list due to left elbow inflammation.

Team mate Trevor Bauer,also received a suspension of play on charges of assaulting a woman,and the timing of his return is unclear, so the Dodgers' competition for rankings is a red flag.
According to MLB.com on the 8th,Kershaw was placed on the 10-day injured list due to inflammation of his left elbow.This is the first time Kershaw has been on the disabled list this season.
Kershaw has played in 18 games this season and has a 9-7 record with a 3.39 ERA.Kershaw was originally scheduled to start the game against the Arizona Diamondbacks on the 10th.
Kershaw's condition is not known exactly, but he could only miss one starting rotation if he returns shortly after an All-Star break, MLB.com said.