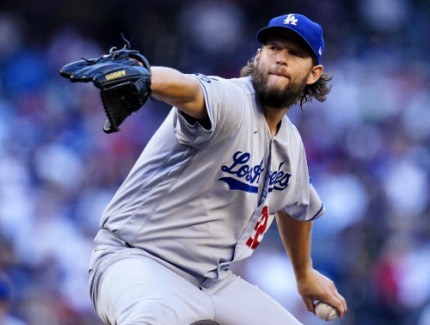 Clayton Kershaw was ranked 52nd in Major League Baseball (MLB) Most Stars list by ESPN, an American sports media.
Kershaw ranked 52nd,the highest among active players,among the 51st to 100th MLB Stars released by ESPN on the 2nd. ESPN said,From 2011 to 2017,he recorded a 118-41 ERA of 2.10, three times for Cy Young and a fifth-best ERA.
Kershaw, who made his debut in 2008, recorded 185 wins and 84 losses in 379 games and a 2.49 ERA.Having recorded more than 20 wins twice,he also received the MVP and Gold Glove 3 times in Cy Young.
Among ESPN's all-time MLB Stars ranked 51st to 100th,active players include Miguel Cabrera (Detroit) at 59th,Max Scherzer (New York Mets) at 65th,Justin Verlander (Houston) at 72nd, and Bryce Harper (Philadelphia) at 94th.
Dozens of ESPN writers and editors participated in this vote and submitted more than 20,000 votes.ESPN said,The 26th-50th and 1st-25th places of all time will also be released this week.