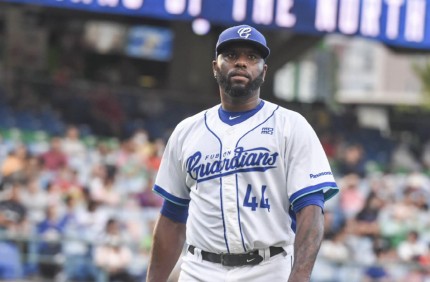 On the 3rd, CPBL Stats announced through SNS, The Rakuten Monkeys general manager has confirmed that they are currently negotiating with Henry Sosa Next, he said,The 37-year-old right-handed pitcher was released from the Fubang Guys in the middle of last year due to a knee injury that would continue until the end of the season.Sosa is a player familiar with Korean baseball fans. He played a whopping eight seasons in the KBO League.

Sosa, who made his debut in the KBO League as a substitute for the KIA during the 2012 season, caught the eyes of KBO League teams by throwing a fast ball close to 160km.He said goodbye to the KIA in 2013 with a 9-9 and a 5.47 ERA, but continued his KBO league career in 2014 wearing the Kiwoom Heroes predecessor Nexen Heroes jersey. 10-2, with a 4.61 ERA.
After that, Sosa moved to the LG Twins in 2015 and played an active part in delivering 40 wins (41 losses) for 4 years. In 2019, he entered Taiwan professional baseball, but during the season he returned to SSG Landers predecessor, the SK Wyverns, and spent his final season in Korea. 9-3, with a 3.82 ERA.
During 8 seasons in the KBO League, Sosa recorded a total of 77 wins (63 losses), 1 save, 2 holds, and an ERA of 4.28.
Sosa transferred to the Vang vieng Guardians in the Taiwan League in 2020 and started 29 games, recording 15 wins and 5 losses and a 3.38 ERA. But he got caught up in an unexpected injury last year. He pitched well with one win in two games and an ERA of 1.80. In mid-April last year, he underwent anterior cruciate ligament surgery on his knee and was out of the season and was released last summer.
After rehabilitating his knee, Sosa played in the Dominican Republic Winter League to get his job back. He joined on November 28, 2021 and was sluggish with only 5⅔ innings in three games (one starting) through December 14, 2021, losing two and an ERA of 9.53.