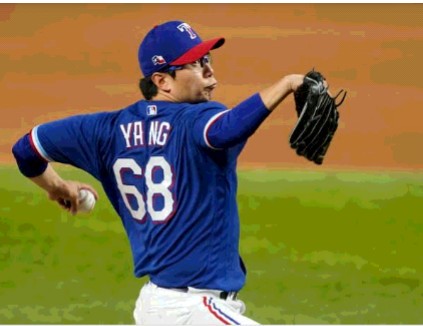 The Texas Rangers team called-up Yang Hyeon-jong to the major leagues while announcing the move of the squad ahead of the home game with the Los Angeles Angels on the 27th.
John Blake, vice president of public relations at Texas Rangers said,Texas has chosen yang hyeon-jong as the player to be raised from the alternate training squad to the major leagues.
Texas put Yang Hyeon-jong into the majors and sent outfielder Leody taveras down to an alternate training site.Yang Hyeon-jong signed a minor contract with Texas in February and joined the big league camp as an invited player.
After starting 5 games at Spring Camp and recording 6 runs (average ERA of 5.40) in 10 innings, he was not included in the opening roster and joined the alternative training camp.In the away game,he was included in the texas squad and accompanied him with the squad, thereby fulfilling his dream of becoming a major leaguer.