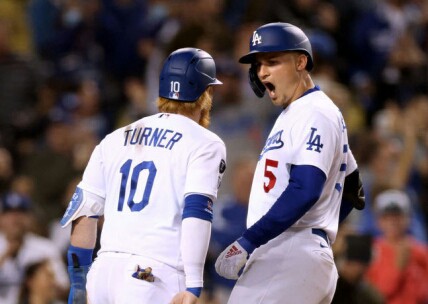 Seager, who received attention as the biggest free agent in Major League Baseball this winter, left the Dodgers for Texas. On the 2nd, a 10-year deal of $325 million large-scale free agent contract with Texas was officially announced.The Dodgers also tried to catch the franchise star Seager, who played seven years after his big league debut in 2015,but failed. Although the contract size was similar to that of Texas, it missed the deadline due to differences in salary and tax rates by state.

Texas has agreed to pay $140 million in the first four years with no deferred salaries. Also, unlike California, where the Dodgers have,Texas pays only federal taxes without state taxes, so you can get more after-tax income from your cigars.
Dodgers clubhouse leader Turner looking at Seager's transfer is also complicated and subtle. According to Matthew Moreno, a Dodgers media outlet, Dodger Blue, Turner said that Seager's move to Texas was a disappointment in the last game I played with him.
The last game the two players played together in Game 4 of the Championship Series against the Atlanta Braves on October 21st.Turner felt a hamstring pain while running to first base after hitting the 7th inning and was replaced, and was out for the rest of the series.The Dodgers, who lost Game 4 and were pushed to the brink, won Game 5, but lost in Game 6 and were defeated.
Turner said,It's a joy to see Seager enjoy the free agent benefit and set the rest of his life, he said. Congrats on Seager's free agent hit, but he said goodbye to his 7-year-old teammate, and the Dodgers team's strength has weakened, so Turner Lloyd is not something to be happy about.
The Dodgers media,Dodgers Way reported that the effect of the departure of a free agent on team morale is often overlooked.Turner's remarks show that the Dodgers squad values ​​camaraderie and continuity.