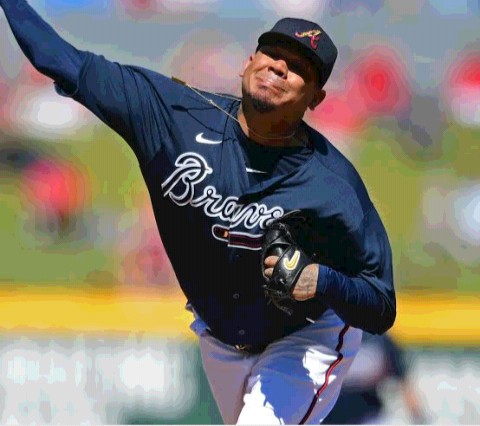 King felix Hernandez,who was aiming for a resurgence, failed to enter the Baltimore Orioles' opening game roster.
The reporter John Hayman of MLB Network delivered the news that "Hernandez did not have enough time to join Baltimore's opening game roster. So he opt-out to the free agency market.
Hernandez, who did not play in the 2020 season due to an opt-out due to a novel coronavirus infection last year, signed a split contract with Baltimore in February. He was in condition to receive $1 million upon entering the major leagues. However, Hernandez, who appeared after two years, was not good from the demonstration game. He was very poor with 5.2 innings and 6 runs (5 errands) in the 3 trial matches, and after the third start, he suffered a pain in his elbow and was unable to throw the ball for a while.
From last week he started throwing the ball again, but he seldom had a chance to start, and Baltimore eventually gave Hernandez a choice of opt-out rights.
It is unclear whether Hernandez will get a chance to play in the major leagues with other teams in the future. Baltimore, which is currently rebuilding, was one of the teams with the lowest barriers to entering the starting rotation in the major leagues. Matt Harvey, who had been sluggish with an average ERA of 7.82 for the past two years, was also notified of entering the major league roster in Baltimore a while ago.
If you think of Hernandez's past, you can't stop bitterness. Hernandez has been the ace and symbol of the Seattle Mariners since 2005. He was loved by Seattle fans with the nickname King Felix, and in 2010, he won the first video of his life with 13-12 losses and an average ERA of 2.27.
His career record was 419 games, 169 wins, 136 losses, 2,729.2 innings, 2,524 strikeouts, an average ERA of 3.42, and was a major league player who played more than 200 innings for eight consecutive years.
Hernandez, who left Seattle and joined the Atlanta Braves last year, scored 14 strikeouts in 13.2 innings and an ERA of 1.98 in four demonstration games, making it not a dream for a 15th consecutive major league appearance. However, he gave up the 2020 season due to Corona virus and, as a result, has not hit the Major League mound to date.