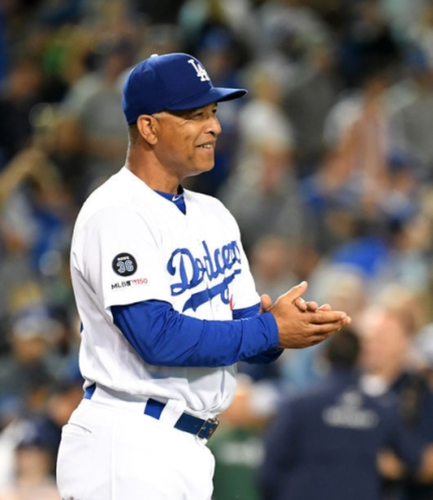 The Los Angeles Dodgers are seeking a contract extension with manager Dave Roberts.
According to reporter Bob Nightengale announced on the 28th that the Dodgers would finalize a new contract with manager Roberts before the season began.
Roberts contract expired at the end of the season, but his contract renewal was scheduled.Through The Athletic on the 10th, both manager Roberts and President Andrew Friedman were optimistic about the extension of the contract.
The Dodgers are trying to make sure Roberts doesn't fall for any kind of lame duck,MLBTR said. It is not surprising that the contract was renewed a year before the end of the contract.
Roberts took over as manager of the Dodgers in November 2015 as manager Don Mattingly's successor.He was also the first manager Friedman appointed to the Dodgers.After finishing runners-up in the 2018 World Series, he signed a 3+1 year extension with the Dodgers and was guaranteed coaching until 2022.
Manager Roberts has been recording a 542-329 win rate of 60.2 pennies in the six years since taking office with the Dodgers.He won five Western Division titles, three National League titles and one World Series title.Although mercenary skills, including pitching replacement, are often on the board, the leadership that unites the players is highly regarded.