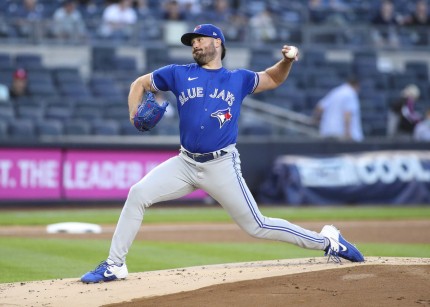 Major League Baseball's official website, MLB.com, pointed out on the 7th that it is dangerous to bet big on Ray's one-year sample.
Robbie Ray is a strong Cy Young candidate this season.He averaged a 2.84 ERA in 32 games and 193⅓ innings 13-7 with 248 strikeouts.Compared to his previous years,his walks have decreased significantly and his strikeouts have increased.He even got the FA qualification.He is considered the biggest stove league pitcher along with Max Scherzer.The total is expected to easily break through the $100 million mark.
However,according to report,MLB.com saw that one season was too short to prove Ray's career.In fact,Ray wasn't a top pick until 2020.He had a strong ball, but his control was weak.He signed a one-year,$8 million contract with Toronto at the end of last season,judging that 2021 could be a fluke season.
The Canadian media Toronto Star made a similar claim.The Toronto Star said, There is a big gap between the 2021 version of Ray and the previous 7 seasons.If the former is real,the money he will receive this winter will be really worth it,but if it is the latter,it will be a very large overpay.
Nevertheless, Ray is expected to hit a jackpot of over $20 million per year.The Toronto Star predicted that Jack Wheeler's contract with the Philadelphia Phillies will be based on a five-year,$118 million contract.
Toronto is basically in the position of keeping Ray alive.In addition to Ray, second baseman Marcus Semien and 14th pitcher Steven Matz,who hit 45 home runs, are also free agents.It costs a lot to catch them all.Once secured in 2022,starting lineups are stable,including Ryu Hyun-jin,Jose berrios and Alek Manoah.If they focus on ace Ray and succeed in renewing the contract, Toronto can build a league-leading starting rotation.