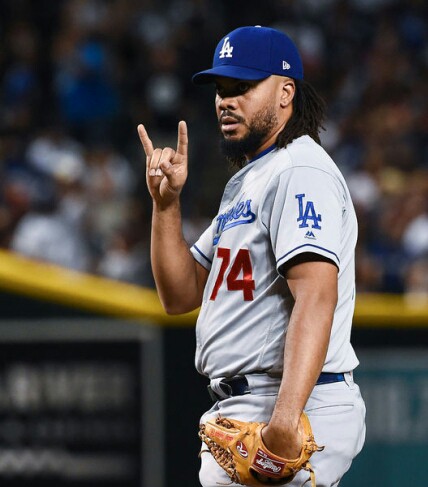 The New York Mets emerged as a major player in the major league Stove League this winter. Not only they sign 38-year-old pitcher Max Scherzer on a three-year, $130 million contract, he also signed with hitters such as Starling Marte, Mark canha and Eduardo Escobar.This year, the team's annual salary has risen to $264 million.
But the Mets reinforcements are unlikely to end there.The New York Post reported on the 2nd that the Mets would reinforce their bullpen pitchers.Lefty Aaron Loup, who was a key bullpen last year, has to fill the void with the Los Angeles Angels for two years and $17 million.Another key bullpen,Jeurys Familia, was released as a free agent.They negotiated to renew the contract before the closure of the job,but they are not sure of their stay.As a result, the Mets are expected to be interested in free agent bullpens such as Colin McHugh, Andrew Sharpe, Ryan Tefera and Kenley Jansen.
Craig Kimbrel, the pitcher with the most 372 saves on the trade from the Chicago White Sox, was also mentioned as a candidate.However, as the White Sox is expected to pay a high price for Kimbrel, it is expected that the Mets bullpen reinforcement will be made by signing free agents rather than trades.
The New York Post reported that if the Mets want a big finish that will pair up with Edwin Diaz, they can pursue Jansen.However, he added that he has thrown a lot of balls in the meantime, and that the contract will be possible only if Jansen is willing to sign a two-year contract.If Jansen wants a long-term contract of more than three years, it is not easy.
Jansen,who has only worked with the Los Angeles Dodgers for 12 years since his major league debut in 2010, is a top finisher with a 2.37 ERA with 37 wins, 26 losses and 350 saves in 701 games.In January 2017,he signed a five-year, $80 million free agent contract with the Dodgers and remained with the Dodgers, but has continued to decline since 2018.
At the age of 35 this year, the aging curve started several years ago.Last year, he rebounded to a 2.22 ERA with 4 wins, 4 losses and 38 saves in 69 games,but there was no news of contract renewal negotiations with the Dodgers.The Dodgers are preparing for a breakup with Jansen, including a closing option with the signing of free agent bullpen Daniel Hudson.