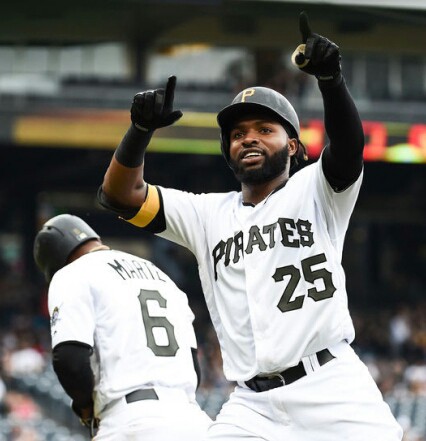 On the 5th, Japanese media such as Sankei Sports announced the signing of Polanco by the Yomiuri Giants. With his one-year contract,his estimated annual salary is 250 million yen which is more than five times the $11.6 million he received from the major leagues last year.

Polanco, who was selected as jersey number 23, said through the club,I am very excited to be joining Yomiuri.Thanks to the club for the opportunity.I've heard the Giants fans are very enthusiastic and great.I am also looking forward to meeting my teammates.Let's win together with the best performance,he said. Polanco, a left-handed outfielder with a 196cm and 108kg build from the Dominican Republic, made his major league debut in Pittsburgh in 2014. Polanco, who played for Pittsburgh for all eight seasons before his release in August of last year, was with Jung-ho kang as a colleague from 2015 to 2019.
His career record for 8 seasons in the big leagues was 823 games, batting average of 24.04, 696 hits, 96 homers, 362 RBIs, 98 stolen bases, and OPS .718. In April 2016, the potential was recognized enough to sign a multi-year contract with Pittsburgh before becoming a free agent on the condition of a five-year guarantee of $35 million.
He had his best season in 2018 with a batting average of 130 games, .20, 5, 4, Lee, 23 homers, 81 RBIs, and OPS.839, but has been on a downward trend since 2019 with knee, shoulder and wrist injuries.Last year, due to a wrist injury,he was released after a slump with a batting average of 20, 8 R, 11 homers, 36 RBIs, and OPS of .637 in 107 games.
He left loyal Pittsburgh to a minor league contract with the Toronto Blue Jays in September last year. He sprinted with a .30, 7, 4, 9 homers, 24 RBI, and 1.183 OPS in Triple-A 24 games, but finished without receiving a big league callup.
Polanco, who became a free agent after the season, left the major leagues to take on a new challenge in Japan. Although his salary has been cut more than five times compared to the previous year, he is treated top-notch for a player in his first year in Japan. This is the number of games played by Yomiuri, who failed to win the championship last year due to the sluggishness of foreign hitters.