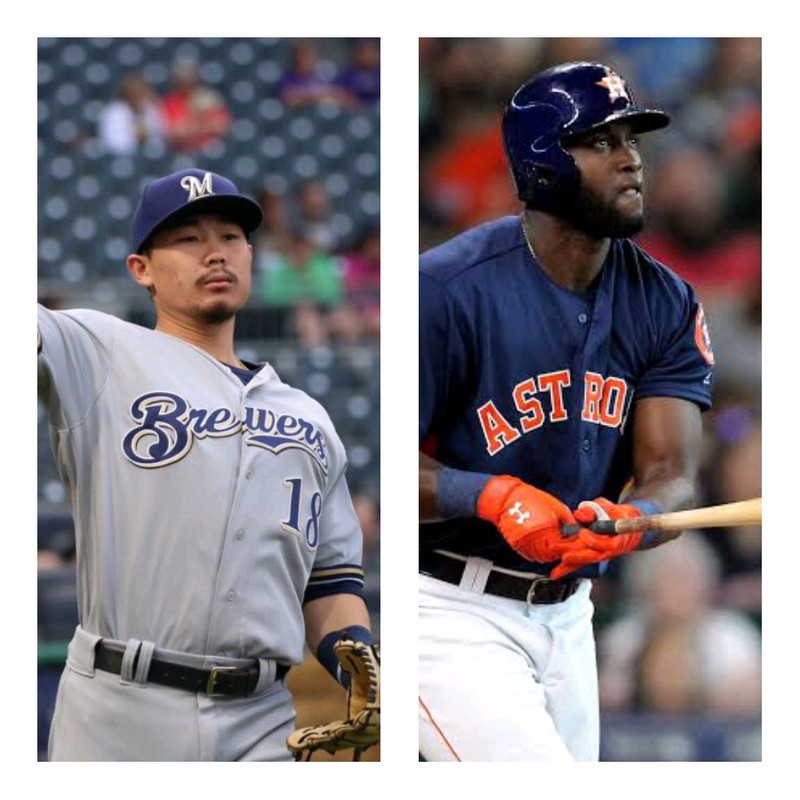 Houston Astros first baseman yordan Alvarez and Milwaukee Brewers second baseman Keston Hiura were picked as newcomers of the month.
The Major League Baseball announced that it has selected the two players as new players for the two league seasons in July 2019.
Alvarez is the second straight Prime Minister since last June. He is the first rookie of the month to be selected in Astros' history. It is also Aaron Judge's first straight win in the American League since he was named a rookie of the month for the third straight time in 2017.
Alvarez and Hiura, who were selected as new faces of the month.Hiura is the first Prime Minister in his career and the first Brewers since casey mcgehee in September 2009.
Alvarez played in 21 games in July, batting .333 on-base percentage 0.429 with a .627 slugging percentage, five homers and 15 RBIs. He recorded his 35th RBI in a game against the Oakland Athletics on July 23, breaking Albert Pujols (34 RBIs) for the most RBIs in his first 30 games.
Hiura batted 355 on-base percentage of 0.429 with a 0.699 slugging percentage and six home runs and 18 RBIs in 25 games in July. He recorded hits in 15 consecutive games from July 8-28. It's the second-longest rookie streak in Brewers' history since Pat Listach hit 17 consecutive games in 1992. Norichka Aoki (2012) and Paul Molitor (1978) previously set the same records.