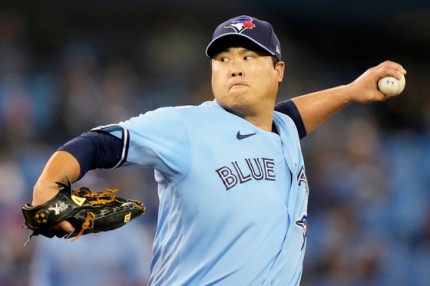 After 99 days of lockout, Major League Baseball's club owners and its players' union reached an agreement on Thursday allowing the league to reinstate the entire 2022 season.
The MLB had previously canceled the first two weeks of the season, but under the terms of the new collective bargaining agreement the full 162-game schedule will be played, just starting one week later than initially planned on April 7.
As well as improving pay and incentives, the new agreement will also cause some changes on the field. Most noticeably, the deal includes the universal designated hitter provision, meaning that from now on pitchers in both the National and American Leagues will not bat. Other on-field changes such as pitch clocks and base sizes will be determined by a new committee from next year. The playoff format also changes, with six teams in each league three division winners and three wildcards now competing.
The delayed 2022 spring training is set to begin immediately, with games likely to start on March 18. Of the Korean major leaguers, Choi Ji-man of the Tampa Bay Rays, Kim Ha-seong of the San Diego Padres and Park Hoy-jun of the Pittsburgh Pirates are all already in the United States, with Ryu Hyun-jin of the Toronto Blue Jays flying to the team's camp in Florida on Sunday.
But while the MLB four are set to return to the majors without even missing a payday, the news comes just a few days too late for former free agent Kim Kwang-hyun.
Kim Kwang-hyun joined the St. Louis Cardinals in 2020 after a hugely successful career in the KBO that saw him named MVP at age 20 and win four Korean Series with the SK Wyverns. After two seasons in the majors, Kim Kwang-hyun had a solid MLB career 2.97 ERA with 10 wins and seven losses.
Kim Kwang-hyun ended the 2021 season without an offer to return to the St. Louis Cardinals for the 2022 season, but still remained a serious major league prospect. He could still have been an option for the Cardinals, as well as a number of other clubs.
But with major league teams unable to negotiate contracts during the lockout, Kim Kwang-hyun was eventually forced to bite the bullet earlier this week, agreeing to return to the KBO on a four-year deal with the SSG Landers.That contract makes Kim Kwang-hyun the highest-paid player in KBO history, but also ties him to the Landers until he turns 38-years-old, essentially closing the door on the majors for good.