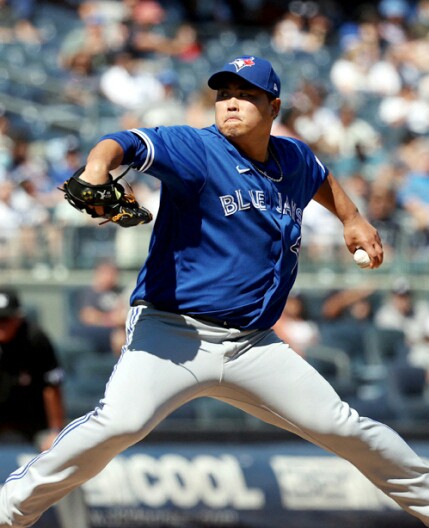 All three left-handed pitchers representing Korea this year played in the big leagues. Ryu Hyun-jin, who played a pivotal role in the MLB Toronto Blue Jays starting lineup this season too, started in 31 games and earned 14 wins, the most in a single season.
However, he had the most 10 losses since advancing to the big leagues, and he also had an ERA of 4.37.kwang-hyun kim recorded a 3.46 ERA with 7 wins, 7 losses and 1 save, going back and forth between the starting and the bullpen.Kwang-hyun kim, whose two-year contract with the St. Louis Cardinals expired this year, is contemplating where to go after becoming a free agent in MLB.
After the 2020 season, Yang Hyeon-jong, who left for the United States after signing a contract with the Texas Rangers, could hardly find a place in the big leagues, and appeared in 12 games without winning 3 losses and an ERA of 5.60. Yang Hyeon-jong, who chose to return to Korea after the season, is negotiating with his former team, the KIA Tigers.
Ji-man choi (Tampa Bay Rays) rejoiced as his team won the American League East Division title, but his personal performance was sluggish. He was placed on the injured list three times due to an injury, batting .229 in 83 games, and had 11 home runs and 45 RBIs.
Kim Ha-seong (San Diego Padres), who made his big league debut this year, also fell short of expectations with a batting average of 0.202 in 117 games, 8 homers, 34 RBIs and 6 stolen bases. He didn't get many chances as he was pushed out of the starting lineup.
Traded to the Pittsburgh Pirates after making his big league debut with the New York Yankees on July 17, hoy park finished his first season with a 45-game batting average of 0.195, three home runs and 14 RBIs.