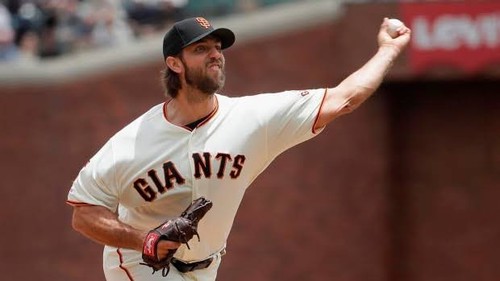 The San Francisco Giants in the National League West are expected to become a seller in the trade market. An internal decision is imminent.
According to report NBC Sports of the U.S. said that San Francisco will be a seller, not a buyer, ahead of the trade market.
San Francisco had 46 wins, 49 losses and a 0.484 winning percentage through Thursday. This is No.3 in the National League, a gap of 16 games from the leading LA Dodgers.
Considering the difference between winning the game and the LA Dodgers' record, it is already difficult to win the game. Nevertheless, the decision has been delayed due to wild cards.
The National League Wild Card has 11 teams within a seven-game gap, excluding the bottom-ranked Miami Marlins. The gap between the wild card No. 2 Philadelphia and the 11th-ranked Cincinnati Reds is just five games.
The gap between San Francisco and Philadelphia is just three games. In addition, San Francisco is on the rise with five wins and one loss in the second half. Wild cards are a good place to stare.
San Francisco is finally hinting at a firm position between buyers and sellers. Of course, there have been many predictions that San Francisco would be a seller before.
The players that San Francisco will sell as sellers are Madison Bumgarner and Will Smith. He is a top starter and a closer.
Bumgarner pitched 116 2/3 innings in 20 games this season, with five wins and seven losses and a 3.86 ERA. Though he is not up to expectations, his postseason record is spectacular.