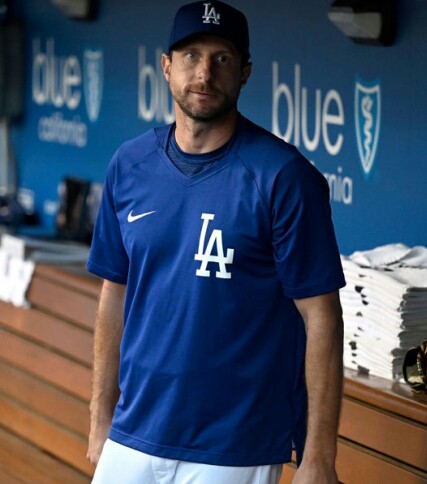 Although the jersey was swapped from the Washington Nationals to the Los Angeles Dodgers, philanthropy in Washington, D.C. continues.
Max Scherzer, who transferred to the Dodgers from Washington in time for the major league trade deadline at the end of last month, and his wife Erica agreed to make a financial contribution to the construction of a baseball field for local high school students, which the Washington Nationals is promoting, the club said on the 11th announced. The place where Scherzers decided to donate is a project to build a baseball field, a football field, and a basketball court in the Word 8 area that Washington DC is promoting.The baseball field will be built on all four sides and construction will begin this summer.
Children need a great educational environment, as well as a place to play so they can access as many sports as possible,Scherzer said. I am happy to sponsor a project that brings together.
Like many high-paid major leaguers, Scherzer is also at the forefront of various philanthropic activities.During his recent transfer to the Dodgers,he paid for the adoption of all animals adopted through an American adoption agency in seven days.His 7 days represent his 7 years of playing for Washington,and he made these donations as a token of appreciation for the support of his fans.
He have been promoting various philanthropy projects with the Washington team since 2015, and he has made it clear that he will support the already promised philanthropy until the end, even if he moved the team to the Dodgers.
On the other hand,the four ballparks that Scherzer's donations are used for the named after the players who played in Washington.It has not been decided yet. The name of a player closely related to Washington is likely to be named, and Scherzer is one of the candidates.