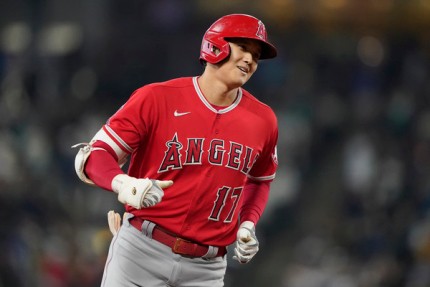 Shohei Ohtani of los angeles angels was nominated for Person of the Year by Time magazine after being selected as MVP and Player of the Year in the US.
According to report announced on the 8th that Ohtani was selected as Time magazine's Person of the Year nomination on the 8th.Time Magazine is an American weekly magazine that selects the most influential people in the world every year.
Among the 54 nominees, Ohtani was selected along with US President Joe Biden and environmentalist Greta Thunberg.Ohtani is the only American MLB player nominated for Person of the Year this year.Ohtani was also named in Time magazine's 100 Most Influential People in the World in September.
Ohtani has been active in both offense and defense this season as he doubles as a pitcher.In 23 appearances as a pitcher, he recorded an ERA of 9-2 and a 3.18 ERA as a batter, and recorded 46 homers, 100 RBIs, and an ERA of 0.257 in 155 games as a batter.Had the best year.