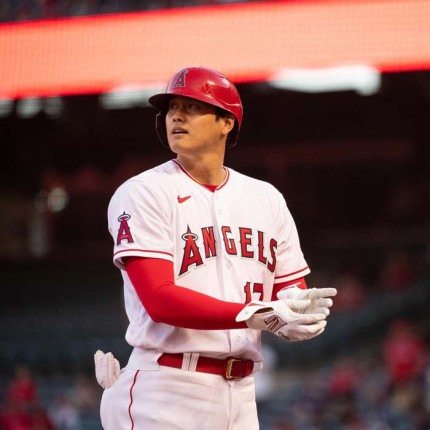 Ohtani recently turned down the National Honor Award given by the Japanese government.This is because it is still too early to receive the award.

Ohtani had his best year as a pitcher this year, with a 9-2 ERA of 3.18, batting .57, 46 homers, 100 RBIs, 25 stolen bases and 103 runs as a batter.He perfectly shattered the constantly raised inconsistency of tuta.
He had the best year of his life, so he was rewarded with it.All awards are sweeping away.2021 Major League Player of the Year by Baseball Digest and eBay,2021 Major League Player of the Year by Baseball America,MLB Commissioner Historical Achievement Award,Major League Players Union Players Choice Awards,ALL MLB Team,American League designated hitter Silver Slugger,and American League MVP have all received awards.
He then attempted to award the National Young Expectation by the Japanese government,but Ohtani refused, saying,I don't think it is yet.
Here, in Iwate Prefecture,Ohtani's hometown,the Prefectural Citizen's Honor Award was prepared.But Ohtani refused even this.The governor of Iwate said, After winning the American League MVP award,I expressed my intention to award it through an official, but Ohtani refused.
This is not the first time Ohtani's Prefectural Citizen's Prediction Award test.At the time of the Major League American League Rookie of the Year award in 2018, the Prefectural Citizen's Honor Award was decided,but it was rejected for the same reason this time.