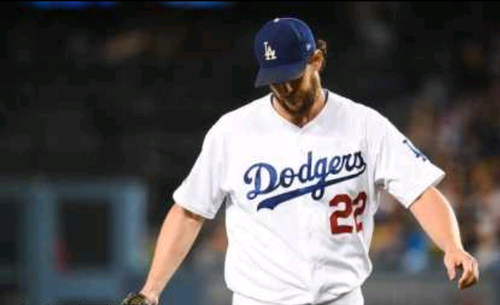 While negotiations between labor and management have been sluggish since the lockout, there are still many players who have not been able to find their team.The same is true of blue-blooded ace Clayton Kershaw.
On the 14th, the American media Bleachport selected a player who could potentially become a malicious contract from this year's free agent (FA). The first place was selected by former colleague of Ryu Hyun-jin and last year's American League Cy Young Award winner Robbie Ray, who signed a five-year, $115 million contract with the Seattle Mariners. And Kershaw also pointed out that the risk factor is large.
If Kershaw signs a multi-year contract,he's likely to be a rogue contract,the media said.He's a career worthy of a Hall of Fame nomination,but his average speed and elbow problems that fell last year are evidence of a steep decline.
Kershaw is probably going to renew his contract with the Dodgers for a year or two,but if there is a team that makes an offer beyond the size of his contract,it is definitely dangerous,he said. was hit, he explained.
Listening to recent records, the media emphasized Kershaw's downtrend.The media said,Kershaw hasn't played more than 30 games since 2015.He also ended the season early last year with an elbow injury.He suffered a back injury when the Dodgers won the World Series in 2020.The season when back problems were highlighted goes back to 2018.
In the end,they questioned Kershaw's condition, emphasizing that if Kershaw's body is failing,the fact that he's the best left-handed pitcher in baseball history is not an important factor in the contract.