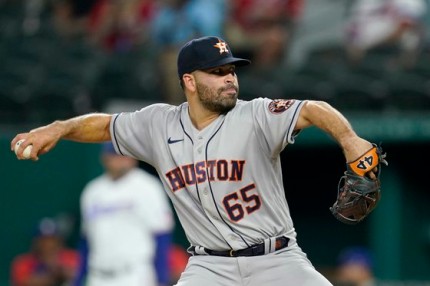 The Houston club announced Urquidy as the starting pitcher in Game 4 of the ALDS against the Chicago White Sox to be held on the 12th.Houston started the series with Lance McCullers in Game 1, Framber Valdez in Game 2, and Luis Garcia in Game 3. They won the first and second rounds and were close to advancing to the Championship Series, but losing the third game made Game 4 more important.

A native of Mexico, Urquidy is in his third year of his Major League (MLB) debut. He has started in 20 games this season and has an 8-3 record with a 3.62 ERA. He pitched once before the Chicago White Sox and threw 4 hits and 2 runs in 7 innings.
The White Sox starting pitcher is Carlos Rodon.His record this year was 13-5, with a 2.37 ERA.