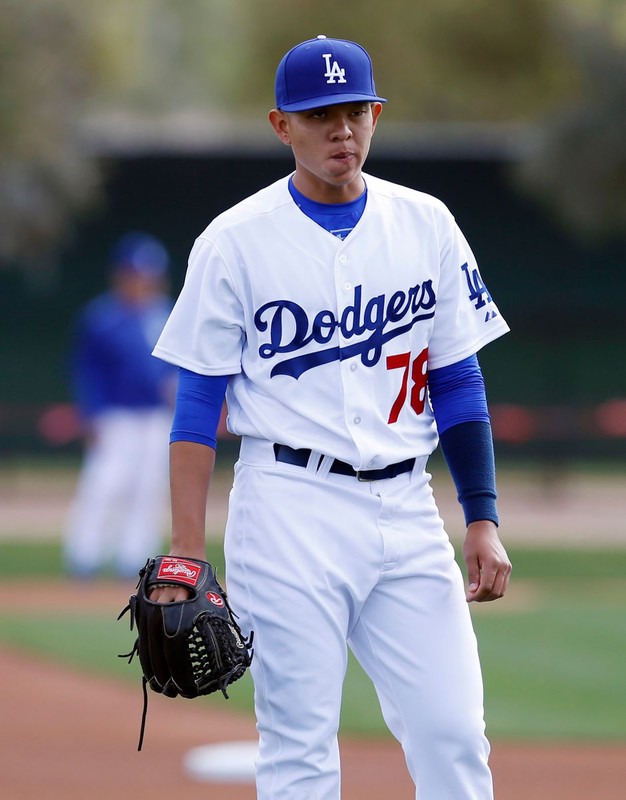 The Dodgers lost 3-8 at home against the Philadelphia Phillies in the 2022 Major League Baseball held at Dodger Stadium in Los Angeles, California on the 15th.

The Dodgers, who have recently lost four straight games, have gone to 20-12, while Philadelphia, who has won four in a row, has returned to a 50% win rate with 17-17.
Dodgers starter Julio Urias collapsed with 8 hits (4 homers) in 6 innings, 3 strikeouts and 8 runs (5 earned). It was his third loss (two wins) of the season, and his ERA rose from 2.10 to 3.00.
3 runs from the 1st inning. 3rd baseman Justin Turner, who caught Nick Castellanos' bat after a double by Bryce Harper after two innings, came up with a throwing error. Shaking Yurias hit a three-run home run from Jean Segura and allowed the first run.
The Dodgers also pursued Mookie Betts' season 6 solo gun in the 1st inning, but Urias conceded 3 runs again in the 3rd inning. After hitting a three-run home run from Harper, Yurias got a two-run shot from Kyle Schwarber and a solo shot from Rhys Hoskins in the fourth inning. Early on, the game shifted to Philadelphia.
Philadelphia starting ranger Suarez recorded his 4th win (1 loss) of the season with 5 hits (1 homer), 1 walk, 6 strikeouts and 3 runs in 7 innings. Harper led the batting line with three hits and three RBIs, including his ninth home run of the season.