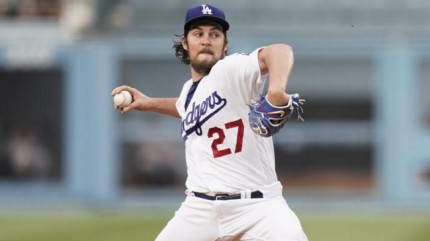 Corey Seager, Clayton Kershaw, Max Scherzer, Chris Taylor and Kenley Jansen.There are five free agents in the big team, and it is unknown what Trevor Bauer's future will be next season.In particular,if Bauer who is being investigated for sexual assault, cannot be used next season,he should focus more on reinforcing the starting lineup this winter.

The Los Angeles County Attorney's Office as well as the Major League Baseball are still investigating the Bauer issue.MLB issued a paid administrative leave order in early July after a woman accused him of sexual assault.As a result, Bauer was paid a salary without playing for the rest of the season. But next year is a different story.Because MLB is very likely to issue a disciplinary action.Regardless of whether the prosecution is indicted or not,the MLB is expected to decide on a suspension for a certain period of time. The disciplinary period will be decided depending on how you view the seriousness of the matter, but the local atmosphere is that more than half of the season, 81 games or more is possible. He does not receive a salary during the suspension period.
In response,New York Post columnist Joel Sherman said on the 31st.The contract the Dodgers signed with Trevor Bauer last winter is a problem now.This is because MLB is continuing to investigate allegations of sexual assault.
Then the Dodgers can spend their money on Scherzer,Sherman said.If the Dodgers do that,it means that Scherzer,who was injured in the playoffs,is not concerned about my health,he added. Bauer's next year's salary can be diverted to catch Scherzer,who becomes a free agent.
Bauer's next year's salary is $35 million. The longer the disciplinary period, the more money the Dodgers can save.
Andrew Friedman, president of the Los Angeles,said in a recent interview with the Los Angeles,Nothing has changed from last July or August.From our point of view, we are just following the MLB action.We will be able to talk broadly when something is decided.The Dodgers are in the mood to classify Bauer as out of power.