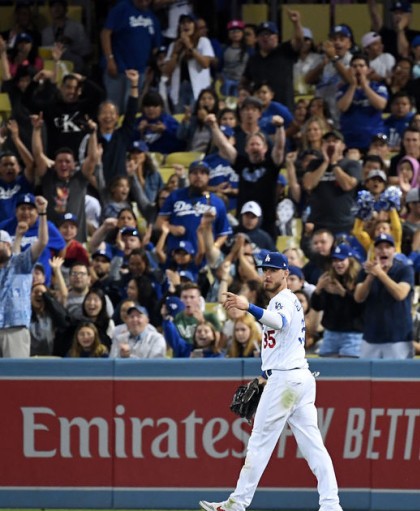 The Los Angeles Dodgers surpassed the 3 million-viewer mark for eight consecutive years in a row. They set a record for the smallest game of all time.
The Los Angeles Dodgers played a game against the Arizona Diamondbacks at Dodger Stadium in Los Angeles.On the same day, the Dodgers set an attendance record.
538 people entered the stadium, recording 3,016,073 cumulative attendance this season. For the eighth consecutive year, the number surpassed 3 million. For the sixth consecutive year until last year, the Dodgers have continued to record the largest attendance among 30 major league teams. It is expected that the No. 1 ranking will be easy again this year. The Dodgers have an average attendance of 48,646 this season. With nearly 50,000 home fans cheering for each game, the Dodgers have 46 wins and 16 losses in 62 home games.
According to report, the Dodgers' attendance of 3 million this year is the shortest and the smallest game ever. The Dodgers surpassed 3 million in 62 games at home. It shortened two games from 64 games in 2015 and 2017. In addition, the date of August 18 (2007) was the fastest ever, and this year, the date was advanced eight days earlier.
Meanwhile, "Fire Flower" was ready after the match on the day when the crowd exceeded 3 million. However, the team failed to revive the mood due to the 11th inning's reversal by allowing a tiebreaking home run by Kenley Jansen in the ninth inning. Moreover, after the end of the game, a nerve battle between Arizona closer Archie Bradley and Dodgers players became a trigger, leading to bench clearing, which led to a spectacular fireworks display in a disorganized atmosphere.