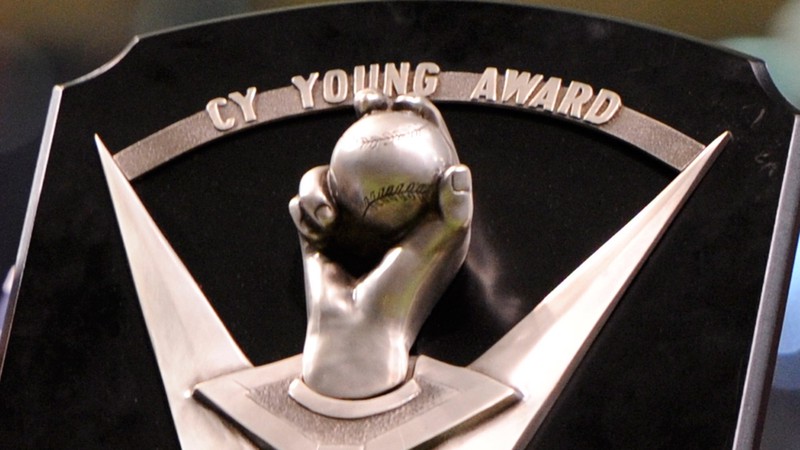 The Colorado Coorsfield meeting on the road to the Cy Young Award is an unavoidable challenge.
Starting with Randy Johnson of Arizona in 2000, 19 pitchers have recently won the National League Cy Young Award.Only four pitchers received an award that year without a record of Coorsfield's. Most have been on the Coorsfield mound at least once. Jacob Digrom of New York Mets, who won the NL Cy Young award last year, also pitched one game, allowing five hits and two runs in eight innings to become a winning pitcher.
Pitchers from teams in the same district as Colorado,
Arizona, Los Angeles Dodgers, San Diego, and San Francisco were more likely to pitch. It is more likely to run the Coorsfield expedition as it has more number of head-to-head matches than other Earths. It is almost impossible for a leading NL West Cy Young candidate to finish the season without a Coorsfield appearance. In 2001, Randy Johnson overcame the bad conditions of playing the Coorsfield expedition as many as three times and won a Cy Young Award. Most recently, Clayton Kershaw of the Los Angeles Dodgers won the third Cy Young Award at Coorsfield in a season, most recently in 2006 when Brandon Webb ( then Arizona) 2008 and then San Francisco. In particular, Kershaw held the Rockies batter back with a four-hit, no-run shutout in nine innings that year.
It is not an easy condition. Coorsfield is one of the most batter-friendly stadiums in Major League Baseball along with Great American Ballpark and Camden Yaz of Baltimore. It is located 1,610 meters above sea level, and has less air resistance in a batter's ball, which is longer than other stadiums. The ball, which will be caught in a fly ball, is called "the grave of pitchers" beyond the fence. It's the worst pitch that all pitchers want to avoid. In Thursday's game, Kenta Maeda, Ryu's teammate, became a losing pitcher with seven hits and six runs in four innings.
Ryu Hyun-jin will be on the mound at Coorsfield for the second time in the season on April 1. In his first Coorsfield appearance of the season on June 29, he was sluggish with nine hits, three homers and seven runs scored in four innings.
Ryu Hyun-jin (L.A. Dodgers) will win 12 games in this season, coincidentally in Coorsfield. It is the second away game of the season to play in Colorado after June 29. It is true that there are many voices of concern. Since the opening, he has been close to perfect with a 1.27 ERA in 15 starts, but his ERA has risen significantly to 1.83 since his Colorado expedition. He allowed nine hits three homers and seven runs in four innings. The most runs scored in the season's minimum innings excluding injury steel plates came from Coorsfield.
There are also views that it is not fair compared to the fact that Max Scherzer, a leading Cy Young Award rival, never played Coorsfield this year. For Ryu, however the team is close to an inevitable fate as it belongs to the NL West. Rather than avoiding Coorsfield by adjusting the schedule, it is more advantageous to make results by hitting it with regular method.
Colorado's pace is slightly off.I think it's a good chance to break the jinx.The mood in the second half of the game has shifted towards Scherzer, and we can change that. It is important to throw the ball in precision, if not overwhelming, like Scherzer. He cannot help but be conscious, but it is a crisis and an opportunity for him. If we throw a good game like this, we can definitely bring the mood.