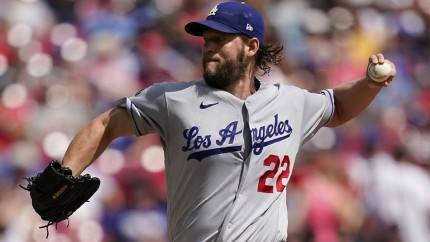 Kershaw is a franchise ace who only played for the Dodgers for 14 years.He recorded 185 wins, 84 losses and an earned run average of 2.49 in 379 major league games (2454⅔ innings) and has won three Cy Youngs, one MVP, and eight All-Stars.
Kershaw, who became a free agent after his last season, has yet to find a club for him.Corey Seager (Texas, $325 million over 10 years), Max Scherzer (Mets, $130 million over 3 years), Marcus Semien (Texas, $175 million over 7 years), Kevin Gaussman (Toronto, Many big-time free agents, including five-year, $110 million) and Robbie Ray (Seattle, five-year, $115 million), completed their contracts quickly ahead of the lockout, but Kershaw was unable to sign the contract due to various complicated circumstances. With his lengthy job closure, speculation abounds, including predictions that Kershaw will either retire or sign a Texas contract.
However, the American media Sports Illustrated Fan Nation reported on the 24th,David Bass,a Dodgers official, assured Kershaw that there is a 100% chance that he will remain with the Dodgers, but he predicted that he might not be on the season opening roster.He expected to stay with the Dodgers. However,it is expected that his contract could be after the start of the season.
Kershaw was only 10-8 in 22 games (121⅔ innings) due to an injury last season and a 3.55 ERA.He returned from an injury at the end of the season,but came down the mound while pitching as he suffered a re-injury in a game on Oct. 2 and eventually missed the postseason stage.The Dodgers lost to Atlanta in the National League Championship Series and failed to win their second consecutive World Series title.
Kershaw could stay home for the first month of 2022,like Roger Clemens in 2007.This choice will allow him to focus more on his recovery after receiving treatment for PRP injections in October last year, and relieve the burden of both the Dodgers and Kershaw having to match the opening game.Kershaw said he can prepare for spring training. However, if he prepares for a comeback, it may affect his performance in the second half of the season.Kershaw has struggled in the postseason for a long time,but the Dodgers missed Kershaw last October.