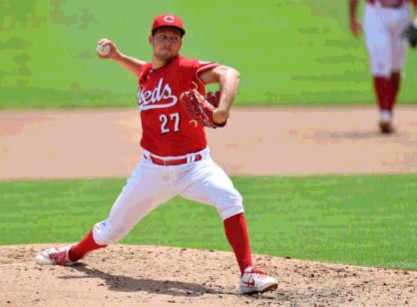 Trevor Bauer's past remarks, suspected of using foreign substances, are being revised.
CBS Sports in the U.S. analyzed Bauer's recent posts on SNS and interviews with media companies.
According to this, Bauer has been interested in how to increase the number of rotations of a baseball since 2012, and in 2020 he got an answer.
I've been trying to figure out how to increase my fastball spin rate since 2012,bauer said. At that time, I thought it was a big advantage. Training and technique
It would be enormous if I could increase it through. But now, eight years later, I couldn't find a way to do anything other than using foreign substances.
Later, Bauer argued that MLB would do nothing about the foreign body problem. According to him, this is because 70% of MLB pitchers at the time were using foreign substances.
Bauer repeated this argument several times, but said he never used foreign objects, CBS Sports reported.
About Bauer's possibility of using foreign substances, CBS Sports paid attention to a Twitter posted by Jordan Bastian on May 3, 2018.
Bastian said at the time,The turnover rate of Bauer's four-seam fastball was 2597 RPM. This is 300RPM more than the season average of 2294RPM.
CBS Sports also mentioned that the fangraph showed that Bauer's pitching turnover increased sharply in 2019.
MLB has recently begun investigating the use of foreign substances by pitchers, as if to ridicule Bauer's words.The first object is unfortunately bauer.
The Athletics reported that a sticky substance came out of the ball Bauer used.
Bauer appears to have fallen into a state of which he is restrained by what he said.