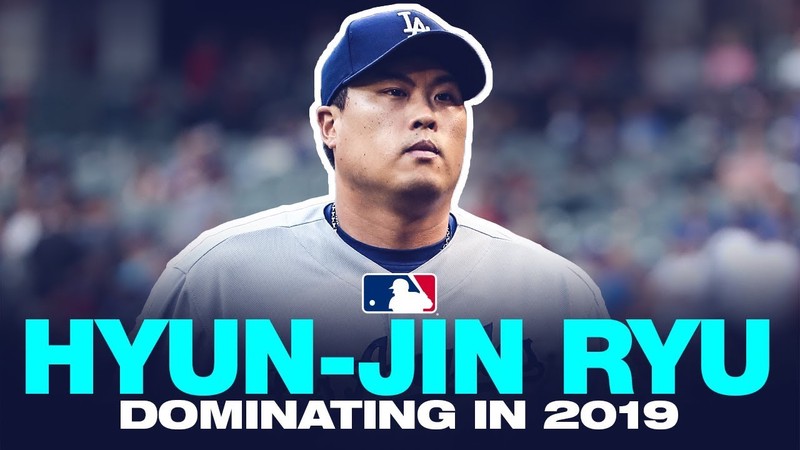 Los Angeles Dodgers pitcher Ryu Hyun-jin's chances of winning his first Cy Young Award are increasing. Max Scherzer of the Washington Nationals, who had been considered the biggest match in the league, has been sidelined due to injuries, and even stephen strasburg the top-ranked player in the National League, has been beaten.
Ryu is currently on the disabled list and will not play for the time being. According to foreign media reports, Ryu felt uncomfortable on the right side of his neck after finishing his game with the Colorado Rockies at Coorsfield in Denver, Colorado on Wednesday. He is expected to join the rotation 10 days later because of his low degree of injury. However, Ryu's temporary departure could have been a negative factor at a time when competition for Cy Young Image is fierce.
However, chances are high that the competition will end in a bland manner as the opponents are backing away. Strasburg, who emerged as Ryu's strong opponent when he was selected as a pitcher in July of the NL, started the game against the Arizona Diamondbacks on Friday, and collapsed with nine hits, including three home runs, in 42⁄3 innings. Strasburg, who won the pitcher's award last month with five wins, no loss and a 1.14 ERA, coincidentally showed his worst pitch of the season in his first appearance in August. With his fifth loss, Strasburg's ERA rose sharply from 3.26 to 3.72. Strasburg currently has 14 wins, three more than Ryu, but his ERA more than doubled that of Ryu (1.53) due to the turbulence on the day, significantly losing his competitive edge in Cy Young.
Scherzer's recent situation, which was considered a more powerful candidate for Cy Young Award, is also not good. Scherzer walked the mound with an injury after finishing the All-Star game in mid-June, but returned to the Colorado game on Wednesday, but showed pitching content that fell short of expectations with three runs in five innings. He was registered with the IL again after four days.
While Scherzer was unable to pitch, Ryu (1352⁄3) eventually beat Scherzer's inning-shower (1341⁄3). With the self-destruction of his rivals, Ryu will be able to prepare for his return by treating residual injuries with a comfortable mind.