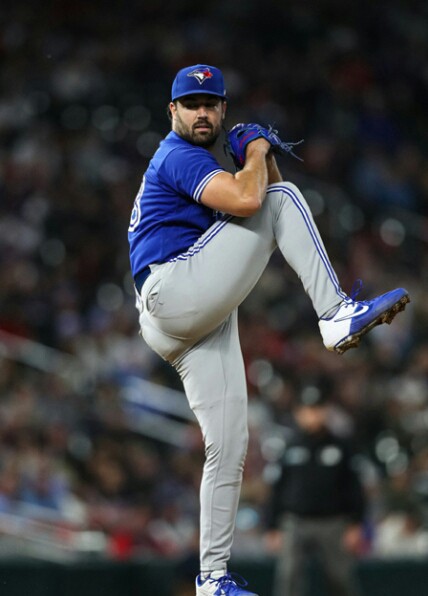 Where will FA Robbie Ray go? Betside predicted Ray's destination through on the 14th.One team, the Toronto Blue Jays, saw the odds of +100 as the most likely destination.This means that if you bet $100, you will receive $100. It was followed by the Los Angeles Angels (+250), the New York Yankees (+350), the New York Mets (+500) and the Chicago White Sox (+750). Toronto made a qualifying offer to Ray and another free agent Marcus Semien. However, the two are the biggest words for a $100 million contract. You can't be satisfied with a one-year, $18.4 million contract.Toronto is also thinking of getting a draft reward in the worst case.
According to report, in the end, Toronto and Ray were the best match.If it's realistic for Toronto to eventually focus on one of the two giants free agents, then he'd be the Cy Young number one ace rather than second baseman with 45 home runs.
Toronto needs a strong rotation to stay competitive in the American League East,When Ray returns in 2022, Toronto will have the best starting lineup with Ray, Alek Manoah and Nate Pearson.Ray and Jose Berry.The Oss will be a fatal pairing in the postseason.
There was no mention of Ryu Hyun-jin. If Ray is still left,Ryu Hyun-jin Ryu and Verrios can form a powerful Big 3 together. Ray and Ryu Hyun-jin are the same left-handers, but their styles are completely different, so if you place them well, you can maximize efficiency.
Toronto has a lot of young hitters. They're still young enough to ask for big bucks, so Toronto needs to bring back a familiar strikeout machine and reinforce the mound.They should use some of the open payrolls,Ray has struck out 248 this season. 1st place in the American League.