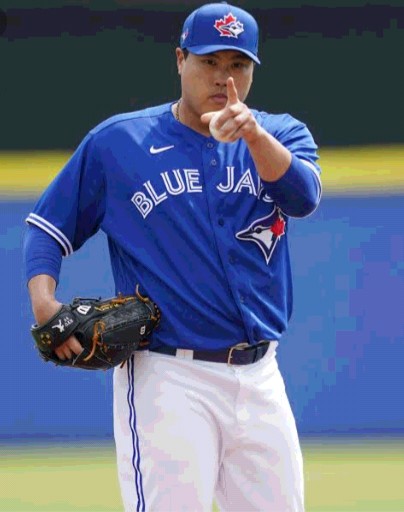 The list of selections to be with Hyun-jin ryu has been revealed.
Toronto unveiled the lineup for the final match between the Texas Rangers and the three away games held at Globe Life Field on the 8th.
These are Marcus Simien shortstop Cavan biggio third baseman Vissett designated hitter teoscar hernandez right field Vladimir Guerrero Jr. Baseman Danny Jansen catcher's lineup was announced.
The most notable is Jansen's return. Jansen was replaced by pain after being hit inside the right knee by a foul ball during the first game of the series. The day before, the game was off.
Coach Charlie Monteyo said,I'm feeling a lot better so I can be with Hyun-jin ryu but he returned to the starting lineup as he said.
There are also changes in the composition of the infield. Vissett, who had been playing at shortstop, played as the designated batter, and Simien, who played as second baseman, returned to the main position at shortstop.Panik took the start.