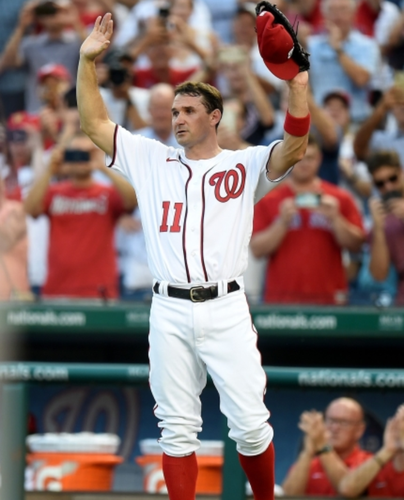 Major League Baseball (MLB) Washington Nationals have designated Mr. National Ryan Zimmerman's jersey number 11 as permanent.
The Washington team announced on the 22nd that no player will use the number 11 and that it will be permanently retired.
The number 11 is Zimmerman's jersey number, who played only in Washington from 2005 to 2021.
Picked by Washington with the first-round fourth overall in the 2005 draft, Zimmerman announced his retirement from active duty last month.He played 1,799 major league games and had a batting average of 0.277, 1846 hits, 284 home runs, 1,061 RBIs, 963 runs, and an OPS (on-base percentage + slugging percentage) of 0.816.
Washington moved from Montreal in 2005, and Zimmerman acted as a signboard during the Washington era.He was a two-time All-Star, a two-time Silver Slugger and a one-time Golden Glove winner.In particular, in 2019 he led Washington to a World Series championship.
Washington plans to hold a permanent retirement event for Zimmerman on June 19th.