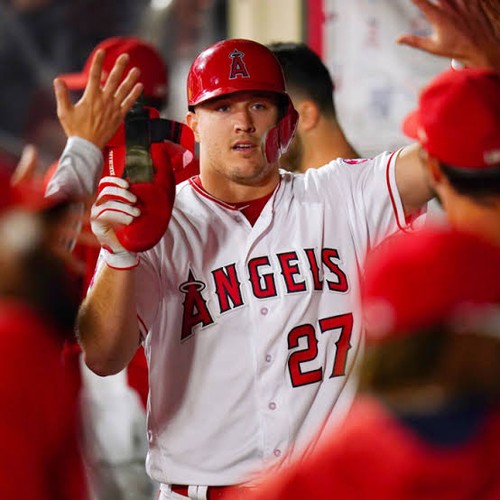 Mike Trout of LA Angels birthday falls on August 7 marks his 28th birthday, and he is officially 28 years old. In doing so, Trout left an interesting record. When he was 27 years old, beating the legendary hitters of Major League Baseball, Ty Cobb and Mickey Mantle, Trout ranked first in history with 71.7 wins,based on the baseball reference.
True, Trout's WAR 71.7 wins so far have surpassed Tony Gwynn (69.2), Eddie Murray (68.7), Edgar Martinez (68.4), and Craig Biggio (65.5), who have already entered the Hall of Fame at 90th place based on his age. And if the pace is maintained now, Trout will surpass Rafael Palmeiro (71.9 wins), Derek Jeter (72.4 wins) and Jim Thome (72.9 wins) within this season.
In other words, when combined with batting, bases and defense, Trout means he is running toward the best player in Major League Baseball history at the fastest pace.
Ahead of this season, Trout signed a 12-year, $426.5 million deal with the Angels, the highest amount in the history of four major sports in North America. And with his performance this season, he's proving why he got the best ransom. Because now, Trout is batting .299 with 38 home runs and 89 RBIs in 108 games.a slugging percentage of 440This is because he is ranked No. 1 in the American League in all major indicators except for his batting average of 10th with 7.5 wins in the 672 WAR.
There are still about 48 games left until the end of the regular season, but this season's AL MVP has already been booked by Trout. And if it wins the AL MVP this year, after 2016, Trout will be the third MVP of his career to co-place him with Yogi berra, Roy Campanella, Joe DiMaggio, Jimmy Parks, Mickey Mantle,Albert Pujols,Alex Rodriguez and Mike Schmidt.