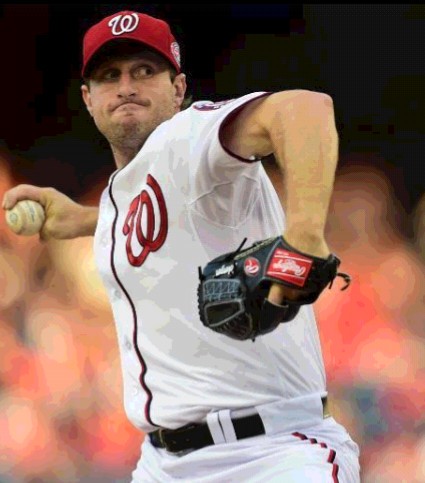 US sports media Bleacherreport' picked the influential teams that could become destinations when Washington Nationals Max Scherzer was traded on the 25th. The New York Yankees were mentioned as the first team and the Toronto Blue Jays as the fourth team.
The media said,Toronto is not currently at fault with the starting rotation.The starting ERA is ranked firmly with an ERA of 4.01. However, the starting rotation is not accurately structured. Currently,Hyun-jin ryu,Robbie Ray and Steven Matz have an ERA of 2.51 ERA.He is active, but he is struggling with injuries to the player.
Bleacher report predicted,The simplest solution to this challenge is to restore health to Nate Pearson and Ross Stripling, but if it is not resolved, President Ross Atkins has no choice but to pay attention to scherzer.
However,scherzer trade is not an easy task.Since 2019, scherzer has the right to veto trade. Bleacherreport speculated that Toronto with enough offensive power and bullpen power can be attractive.You might be tempted to join.
Toronto could also drop infielders Austin Martin or Jordan Groshans in the top five of the top 100 prospects to Washington to get scherzer.
The New York Yankees were mentioned as the top candidate for the scherzer destination.With Sure low on the Yankees jersey, he can create the strongest starting rotation with Gerrit Cole, Corey Kluber, and more.
If the Yankees recruit scherzer, they will cross the luxury tax threshold. However, if they want to return to the World Series after 2009, they may cross the luxury tax and lose prospect Jasson Dominguez.If low comes, he will be at the finish line, he added.
Scherzer is one of the best starting pitchers in the majors. He won the American League Cycling video for the Detroit Tigers in 2013, and the National League video between 2016 and 2017, making him the top pitcher in both leagues.
Sure I made 381 appearances in his major league career, throwing 2382⅓ innings, 176 wins 94 losses and 2817 strikeouts.He was born in 1984 and has entered the twilight of his career, but he is still playing a strong pitch with an ERA of 1.80 this season.