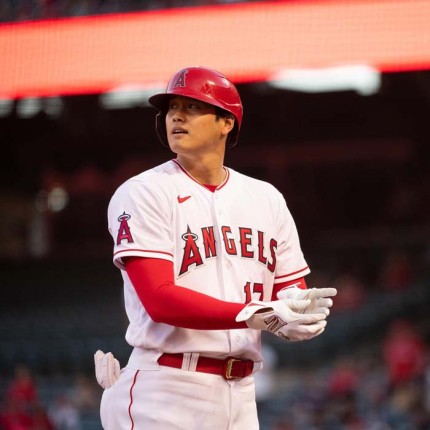 Even if his grades aren't as good as last year, Ohtani is a strong candidate for MVP.It's because he's the only player who can double-ditch.
A reporter in charge of the Los Angeles Angels of the American sports media The Athletic,was asked about Angels ace Shohei Ohtani at the Mailbag corner on the 12th.One Angels fan asked reporter Can Ohtani show the same skills he showed last year again this season?If Ohtani had 10 fewer home runs and a 3.55 ERA this year compared to last year, would he still be eligible for the MVP award?
It's really hard to predict how long Ohtani will be able to sustain his grades,reporter said,Still, unlike suffering injuries until 2020, last year was healthy and full of potential.If he can play the season without injuries again this year, there's no reason to worry about a slump.
You have to be aware of this,he said. Ohtani got better as a pitcher as the season went on, but his performance as a hitter declined.he's going to be good this season too, but it's hard to expect great records,he added.
Reporter Blum said,Coming back to the question, even if Ohtani's performance drops a little, he's still a strong MVP candidate. Because no one can double-ditch like Ohtani.
Ohtani was an All-Star last season as both a pitcher and a hitter.As a batter,he batted 0.257 (138 hits in 537 at-bats), 0.964 OPS, 46 home runs, and 100 RBIs in 155 games. He competed for the home run title until the end of the season.He made 23 appearances as a pitcher, averaging 9-2, 130⅓ innings and a 3.18 ERA.
In recognition of his dazzling skills, he was unanimously named American League Most Valuable Player (MVP) last year, and swept various awards, including the Players Choice Award, Player of the Year. Not only reporter Blum, but many American journalists are looking forward to Ohtani's second consecutive MVP.