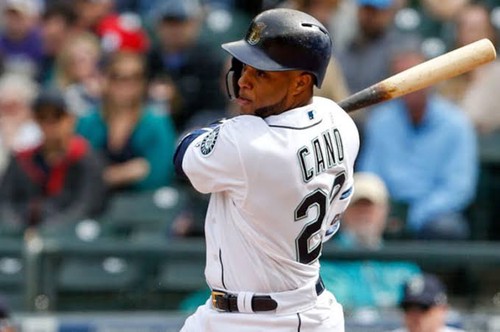 "It's nice to be back in New York."
Robinson Cano, 36, who left the Seattle Mariners and was traded to New York Mets, expressed joy in reintroduction to New York. Cano, who moved to the Mets with Edwin Diaz through a two-to-five tray, came to New York from his home country of Dominican Republic on Sunday for a physical examination.
According to report on Thursday, Cano said, "It's good to be back in New York." Cano, who made his Major League debut with the New York Yankees in 2005, played for the Yankees for nine years before moving to Seattle in 2014. After six years, he moved to the Mets and returned to New York City as a member of the New York team.
For Cano, moving the Mets is expected to be a new motivator. He has played in 80 games, the least since his debut this season. The discovery of "Purosemide," a diuretic used to relieve steroid side effects or prevent detection in May, has resulted in severe punishment for suspending business trips to 80 games.
"This season is motivating me," Cano said. Wearing a uniform and playing in a big league is a blessing. Mets is a team with a good history and a good Pride. I'm ready to go with Mets. There seems to be a lot of good things going on in the future.
Cano had a batting average of .33 hits, 94 hits, 10 homers and 50 RBIs in 80 games this season. He missed half of the season due to bad performance, but his overall performance was not bad. Although he is a 35-year-old veteran, he has yet to show off his skills. It is expected to increase Mets' offensive power.
Cano did not hide his expectations for the pitcher Diaz who moved with him to the Mets. As we saw last season, Diaz is a young and good pitcher. He is also smart." The 24-year-old had the highest number of saves in the 2018 season with a 1.96 ERA. I will be in charge of the back door of the Mets starting next year.