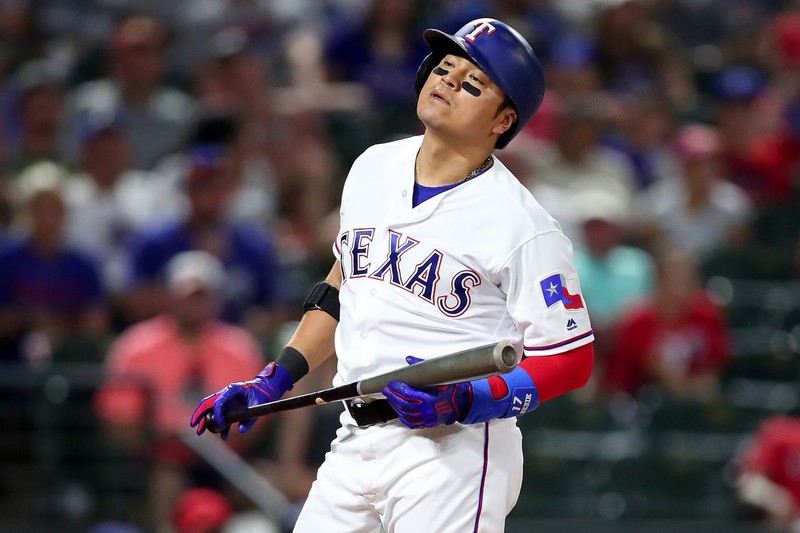 173 and 186. '
MLB.com, the official Web site for the major leagues, announced the 2019 season's fantasy league rankings based on its all-season record. The Fantasy League is a game where users create virtual teams and compete against other players based on the actual records and indicators of players.
MLB.com lists the top 300 with 2019 season performance. Choo Shin-soo (36) of the Texas Rangers and Ryu Hyun-jin (31) of the Los Angeles Dodgers were the Korean players. Choo was 173 and Ryu Hyun Jin was 186.
Choo was 44th in the position ranking (outfielder). "As a veteran, MLB.com offers value with solid strength and well trained batting." The next year's expected performance was 0.254, 21 homers, 67 RBIs, 88 points and seven steals.
Ryu Hyun-jin ranked 53rd (starting pitcher) in the position ranking. MLB.com added, "It's a left-handed pitcher who deserves to be named despite his injury history." He was in charge of 126 innings, 9 ERA, 3.68 ERA, 121 strikeouts, and WHIP (allowing him to run on the pitch).
Mike Trave (LA Angels) was in the overall ranking, and Otani Shohei, a teammate and Japanese player, came in at No. 121. MLB.com said, "We will not pitch in the 2019 season, but we will have a lot of influence in the strike."