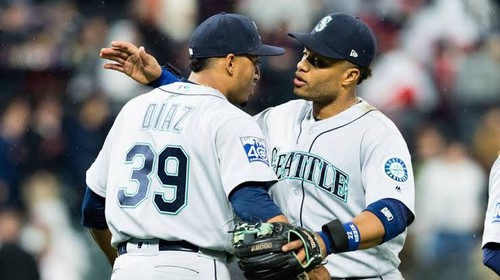 Big deal has been made in the Major League trade market. Robinson Cano of the Seattle Mariners and Edwin Diaz move to New York Mets.
Although no official announcement has been made by the club, Marinus will send the second baseman Cano and closing Diaz to the Mets along with 20 million dollars in cash.
Mets sends five people including Jay Bruce, Anthony Swazack, Jared Kellenick, Justin Dunn and Gusson Batista.
With veteran second baseman and top-ranking closer Mets joining, the team is expected to see a big boost in performance.
In addition, he received $20 million in cash, reducing his annual salary to Cano.
Cano, who joined the Major League in 2005 with the New York Yankees, recorded a batting average of 0.304, 311 homers and an OPS (base plus slugging percentage) of 0.48 during his 14 seasons.
Cano, who has been selected as the All-Star eight times, emerged as a potential candidate for the Hall of Fame, but was severely punished for using the banned drug Poosemide in May.
Diaz played in 73 games in the 2018 season and recorded four losses (no win) 57 saves with 1.96 ERA. After the season, he was awarded the Mariano Rivera Award, which is given to the best finishing pitcher.