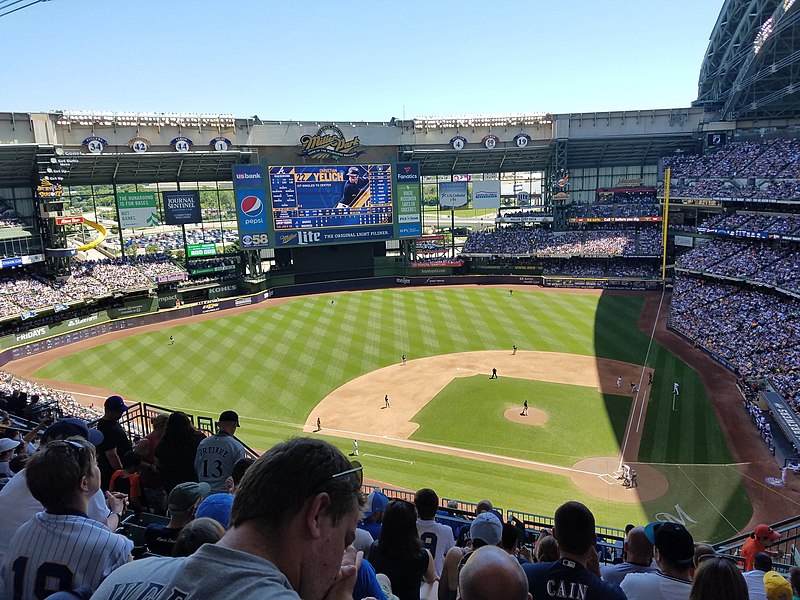 A tailgate party is a social event held on and around the open tailgate of a vehicle. Tailgating, which originated in the United States, often involves consuming alcoholic beverages and grilling food. Tailgate parties occur in the parking lots at stadiums and arenas, before and occasionally after games and concerts. People attending such a party are said to be 'tailgating'. Wikpedia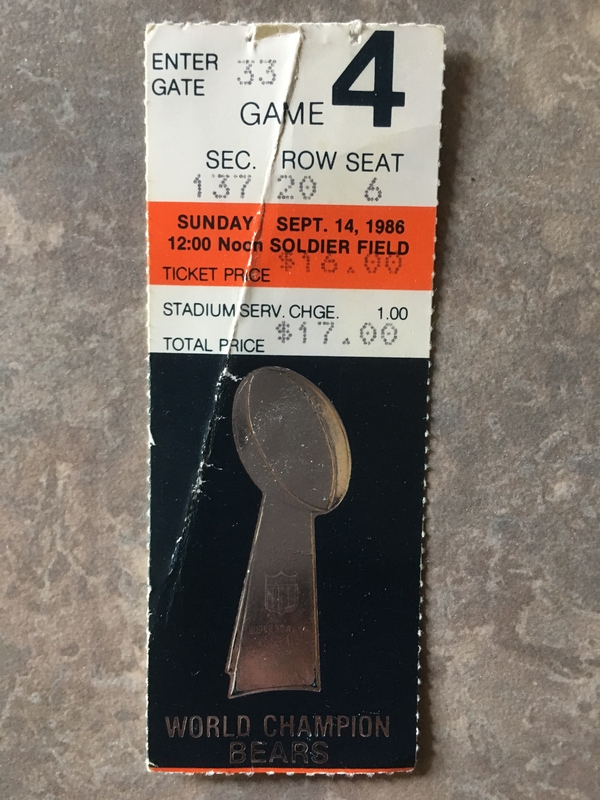 Tailgating is typically associated with NFL football and partying in the parking lot before you enter the stadium. In my experience growing up as a kid, my dad had season Bears tickets and every Sunday morning we would leave the house around 8a.m. to go meet his buddies in the parking lot of Soldier Field for 4 hours of pre-game partying before the noon kickoff (Yea, my dad and his buddies liked to party hard). They would grill, hammer down beers and throw around the pigskin. I loved it and couldn't wait for Sunday Bears home games as a kid!
MLB games are not known for their tailgating parties like football, however I would like to highlight a ballpark that I feel is the best in terms of the pre-game party and that is Miller Park in Milwaukee. I had the pleasure of attending a game with my wife before we had kids and let me tell ya, they know how to have a good time. . .Miller Park truly caters to the tailgater, complete with picnic tables and charcoal bins. . .They also have tailgating pavillions for those with a larger group who would like to get their party on "Pro-Style". . .
If you have the opportunity to catch a Brewers game I recommend getting their early and parking in a wise spot. Tailgating at Miller Park starts 3 hours before game time. . .If you love baseball, drinking, grilling, and having a great time then you will not regret this experience. Yes, I realize it takes a lot to put up with Wisconsin sports fans, but all in all they are friendly people. If you are really the heavy pre-game partier I suggest heading to downtown Milwaukee early and checking out the bars along the "river walk". They literally have beer tubs on the corners in front of their bars during game-day. It's a great city to catch a game and prices on just about everything are pretty reasonable compared to bigger cities like Chicago or New York.
Below are the tailgating rules from the official Brewers website:
Tailgating is permitted in all parking lots.
Tailgating at Miller Park will be conducted according to the following policies for fan safety and enjoyment:
No trespassing; only persons ticketed for the event are permitted in parking lots. The Brewers may prohibit vehicle entry as deemed necessary.
Tailgating activities must end thirty minutes after the game starts. All fans must enter Miller Park at this time or they will be evicted from the premises.
Tailgating is permitted in all lots (except Logan and Front Office) with all vehicles occupying a purchased space.
One vehicle per space. Parking cannot be purchased for an empty space for tailgating.
Tailgating activities must not interfere with parking operations or other fans' enjoyment.
Early entry into the parking lots for tailgating is not permitted. Lots open three hours prior to game time, unless posted otherwise.
There is no in/out parking. If a patron leaves the lot there is a full charge for re-entry (if space is available).
Parking is allowed in marked spaces only. Vehicles parked unlawfully will be towed immediately.
The Pick 'n Save Official Brewers Tailgate Pavilions are located across the river from the Tailgate Haus and may be used on a rental basis only. Please contact the Brewers Group Sales Department at (414) 902-GRPS (4777) for more information on Pavilion rentals.
The designated areas for larger tailgates and organized parties are in the Uecker and Yount parking lots. Please contact the Brewers Group Sales Department at
(414) 902-GRPS (4777) for more information on availability, tailgate pricing, and permit fees.
Only state-approved, gas/propane units with fuel-valve turn-offs and self-contained-charcoal units are permitted. No open flames or wood fires are permitted by order of the fire marshal.
All charcoal must be dumped in the coal bins provided. Coal bins are located at the base of parking lot lights.
Parking lots close one hour after the game/event concludes. All vehicles must be removed at this time. Violators will be ticketed/towed at the owner's expense.
No selling or soliciting is allowed on Brewers property.
Unlicensed motorized vehicles are prohibited, including hover boards.
Vehicles with advertising or signage deemed to be abnormally large by Brewers management in its sole discretion are prohibited.
The Brewers and other personnel reserve the right to refuse to allow any vehicle to enter the parking lot.
All tailgate activities must be conducted in strict accordance with the law. Underage drinking is prohibited.
The Brewers reserve the right to end tailgate activities and to revoke game tickets, if necessary.
Guests are not permitted to transport their own portable restrooms on to Miller Park grounds. Private portable restrooms may be ordered from Arnold's Environmental Services and used in designated tailgate areas. To reserve designated tailgate areas please contact the Brewers Group Sales Department at (414) 902-GRPS (4777) for more information